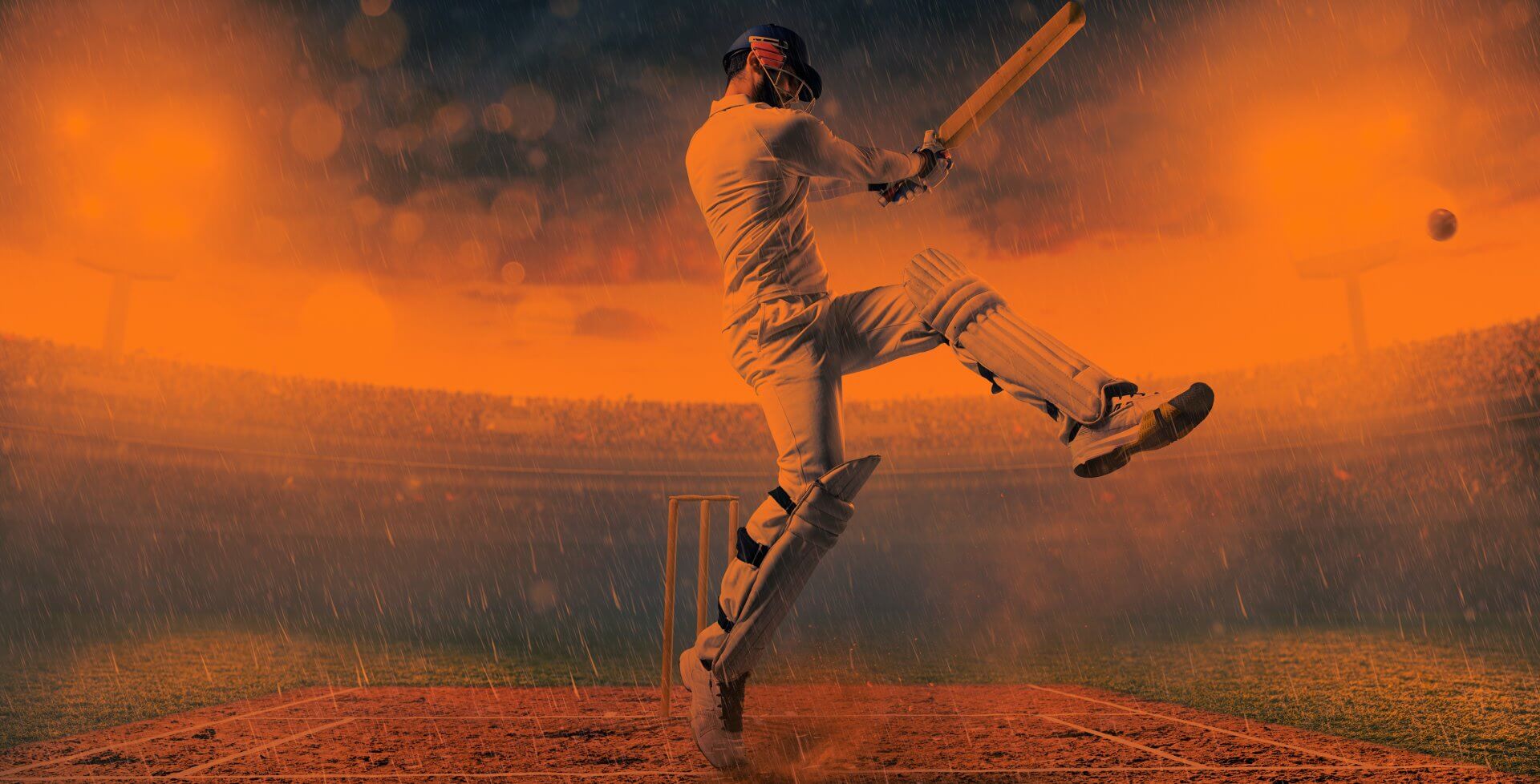 The Best ODI Betting Sites 2023
ODI Betting
ODI cricket – One Day International, is a hugely popular format of the sport which is longer than the increasingly popular Twenty20 (T20) format, but is quick, more explosive and dynamic than the traditional Test match cricket format. In this ODI cricket betting guide, we will point you in the direction of all the top ODI betting sites, the most popular ODI betting markets and all of the tips and hints to consider when betting on One Day Internationals…
The Best Online Betting Sites for ODI Cricket
What Is ODI Cricket?
One Day International cricket sits nicely in between Test cricket and Twenty20 cricket in terms of length and dynamism. A traditional Test match is played over up to 5 days, consisting of 90 overs per day up to a possible 450 overs. A Twenty20 is played over 40 overs (split down into 2 x 20-over innings) and takes less than a day. Meanwhile, a One Day International match is played over 100 overs and split down into 50 overs per side. 
Normally, a standard ODI will take approximately 8 hours from start to finish… so much shorter (and more manageable) than a Test match. However, for someone who's used to watching football or even tennis, this is still a pretty long time.
However, despite its rather long timespan, those 50 overs are filled with excitement and action. It combines the strategy of a world-class chess game and the pure thrills of serious sporting action. It's not just a case of hitting the ball and running, the teams will have to know how to play the game… start slowly and get bigger – or just go big from the opening coin toss.
ODI cricket boasts several domestic tournaments played all over the world. However, these aren't anywhere near as highly publicised (or popular) as the famous T20 leagues like the Australian Big Bash League, the Indian Premier League or England's massively popular T20 Blast.
Nonetheless, when it comes to international ODI matches, they are played all throughout the year, all over the world. The main example being the 50-over Cricket World Cup, which attracts fans and punters from across the globe – and is widely considered to be the biggest ODI event in the world.
At this time, the very best international ODI teams include Australia, New Zealand, India and England… although rankings can change in the blink of an eye!  In the same way as with Test games and T20 games, any good side that is on form could beat any of the highest-ranked teams. Because of this, betting on the matches can be very lucrative as the outcomes can be pretty unpredictable.
Betting on ODI Cricket
The interest in ODI cricket betting has risen a lot in the last few years, with more people becoming interested in the interesting 50-over format of the sport. That means lots of betting markets and types on offer. Here are some of the most important factors you need to consider when placing your ODI bets…
How to Find the Best ODI Betting Markets
Firstly, pick your preferred ODI betting site from our list of recommended bookmakers above. Click on the link over to the site and register for a new account (and claim your bonus). Once you are logged in, then click on the image of the cricket bat (or 'cricket' on the menu) which is normally found at the left of the screen.
This will then open up all of the different cricket betting markets available on the betting site. However, remember that the list of available cricket matches will be a mix of T20 games, Test matches and ODI matches. Some bookies won't always clearly differentiate between the different formats, so make sure you know the exact match that you want to bet on.
What ODI Cricket Markets You Can Bet On
Many cricket bettors will change their betting strategy depending on the cricket format that they are betting on. However, the betting markets available across the different formats are very much the same. Whether you want to place a bet on ODI matches, Test games or T20, when you open your betting site in the UK, India or any other country, you will see a list of virtually identical markets. Here are the standard ones you should expect from any decent ODI betting site:
Match Winner: Betting on which team you think will win the match
Top Batter: Betting on the batter you think will score the most runs in the match
Top Wicket-Taker: Betting on the bowler that you think will take the highest number of wickets
Highest Opening Partnership: Betting on the opening partnership you believe will score the highest number of runs.
Most Sixes: Betting on the team that you think will score the highest number of sixes.
Most Fours: Betting on the team you think will score the highest number of fours.
Highest First Six Overs; Betting on the team you think will hit the most runs in the opening 6 overs.
Winning the Coin Toss: Betting on the team captain that you think will win the coin toss.
Player Bets: Betting on players to perform specific actions – such as scoring a 50, scoring a 100, taking 3 wickets etc.
Tournament or Series Winner: Betting on the team you think will win a tournament, league or event outright.
Top Tournament (or Series) Batter: Betting on the player you think will hit the most runs in the tournament, league or event.
Top Tournament (or Series) Wicket Taker: Betting on the player you think will take the most wickets in a tournament, league or event.
Ultimately, if you go into depth, you will find an endless amount of possible betting markets for ODI cricket. The good news for any punter new to ODI betting is that they are very similar to other cricket betting formats, so you won't need to learn anything new!
Why Bet on ODI Cricket Matches?
There are numerous reasons to bet on ODI matches. Firstly, it offers fans the excitement of T20 matches alongside the strategies and tactics of Test matches. Here are the most important factors to consider when looking through what ODI bets to make…
The Best Value Bet
Because of its unpredictability, betting on ODI affords plenty of opportunities to find excellent value bets – whether betting on the teams, match results or players' props bets.
So, for example, in pretty much all ODI matches there will be the 'favourite' team playing against the 'underdog' team. For example, a team such as Bangladesh is very capable of beating a team such as England because, although England would be considered the favourites, there isn't a big gap in the talent of the two teams. Then there are pitches, weather and strategy which will also play a role in who takes the win.
You are always advised to do the research and find the best value ODI cricket bets. This could be the difference between you having to make a big bet in order to get any decent return – or finding a bet that can offer a very decent return for a much smaller wager.
You might also try to use top cricket betting tips in order to help maximise your bet value and winning chances.
Competition and Tournament Betting
Although there aren't nearly as many domestic ODI tournaments as there are T20, there are plenty of games that take place on the international stage. Most international ODI teams will play, as standard, 5-match ODI series'… which means plenty of betting action to enjoy!
Then, of course, we have the Cricket World Cup to look forward to – not just popular for ODI bettors but popular with all cricket bettors. Fans travel in their droves to watch the matches play out – or else tune in to see the action live on their TV screens… and cheer on their home team for glory on the biggest stage. As you would expect, the best ODI bookmakers all get in on the action by offering generous odds, lots of markets and plenty of bonuses and promotions.
Then we have the new 'Cricket World Cup Super League' – also offering lots of opportunities to bet on One Day Internationals. This is a competition that is played across years – and forms part of the qualification process for the upcoming world cup tournament. It includes the 12 full member nations plus The Netherlands, all fighting it out for their place.
Every side needs to play one ODI series against 8 of the competing teams. Four games will be played at home with the other four being played away. This, in itself, brings in countless more ODI betting opportunities.
ODI Cricket Betting Tips
Here are our top cricket tips for ODI betting…
Find the Best Value Bets: We have touched upon this above, but this is vital when betting on ODI cricket matches. This is what ensures that you get a good return on your wager without having to risk lots of money. If you manage to find a market or bet that offers excellent odds – with a reasonably good chance of success, then this is the type of bet you should pounce on!
Look at Form: Although form doesn't always predict exactly who will win the match, it can give you a clue as to which team will probably be the more dominant one. So, for example, If England goes into the ODI match after enjoying 14 consecutive wins, then they will be supremely confident. If New Zealand goes into the match after having suffered 5 consecutive losses, then they won't have as much confidence. The form suggests that England will be the team to dominate. However, this is where cricket differs from many other sports. There are all different variables that could change the course of the game – and any outcome is possible. Having said that, if you do have to make a call, then it's always good to look at form.
Don't Bet With Your Heart! Basically, an ODI match is played across 50 overs per side. That makes the opportunities for in-play betting plentiful and alluring. Every time a ball is bowled, something will happen. However, when you make a bet, avoid betting on what you want to win – and bet on what you actually think will win. Your favourite batsman may start out strong and you may want to bet on him scoring 50. However, if you haven't read the game properly then you may have missed the fact that two of his hits have narrowly avoided the fielders – and a quick exit is highly probable.
Focus on the Batter: ODI matches often see plenty of fireworks – but usually from the batters rather than the bowlers. Moreover, it seems that boundaries have become smaller recently – and new cricket bats are incredibly finely tuned – making them fearful weapons when you hit the juicy spot. In addition, cricket pitches are generally catered towards the batters, which gives them an advantage over bowlers. The turf is generally flat and doesn't give anything to a specialist bowler. Many ODI matches will end up with lots of runs being scored – and the fielders simply looking on, wondering what to do.
Find Out the Pitch Report: One of the best ways to get the best information on what batters and bowlers will probably excel under those conditions. The pitch report will often allude to what bowling style will be more effective on the pitch (i.e. a dry, cracked pitch will help spin bowlers). This may also help you to choose what batter you should back. If the pitch is good for spin bowlers, then you will want to back a batter that doesn't have a problem hitting a spinning ball.
Research the Venue and Location: where the match is being held can have a massive impact on how a player performs – and sometimes it can even be a huge disadvantage to the better team. So, New Zealand might be the better all-round team, but if they travelled to Bangladesh's home ground then spin would likely play a role in the game. If the New Zealand batters aren't used to spinning conditions against Bangladesh's spinning bowlers, then it can really turn the tables and put them at a huge disadvantage.
The Best One-Day International Betting Markets
So, what are the best betting markets for One Day International matches? Well, here are the most popular options and where the most value can be found
The ODI Series Winner
This is the market that has become more popular than any other for ODI betting. It requires you to bet on the team you think will win the whole series. A series can consist of two or more ODI matches, usually competed by two international teams.
If you do want to bet on the series winner, then there are some factors you should consider. You need to consider where the series is being played, the form and performance of the players – and previous results between the two competing teams. You also need to think about how close the series is to any other major events or tournaments – and where the series falls in the international ODI cricketing calendar.
One of the reasons that this is still growing in popularity is because you have two different ways to bet on it. Firstly, you can place a pre-series bet… betting on the team you think will win before it starts. Secondly, you can make your bet after one or two games have already been played. If you choose the first option then you will expect to see pretty stable betting ODI odds – until the first ball is bowled. However, if you bet when it has already started then the odds will fluctuate dramatically depending on what is happening. If you bet on the right team at the right time, you could enjoy a great win. Betting on the ODI series when in play is all in the timing!
The Most Fours and Sixes in an ODI
As the name suggests, betting on the 'Most Fours' is putting your bet on the team you believe will score the most fours. In the same way, betting on 'Most Sixes' is betting on the team you think will score the most sixes.
If you are familiar with the sport, you will know that a six is scored by a batter hitting the ball over the boundary rope without touching the ground. A four is scored if a player hits the ball past the boundary rope but it has already touched the ground.
This bet type is excellent for One Day International because most batters are looking to score as many runs as they can, as quickly as possible… which is best done by hitting fours and sixes. If betting on the boundaries, remember to research the players carefully – the batters and the bowlers. This is also an excellent in-play betting market because it can swing one way to another in the blink of an eye – meaning that odds can be great if you bet at the right time.
Here are some bowlers that very rarely give away boundary opportunities. We have bowlers such as Indian megastar Jasprit Bumrah – one of the best limited-overs bowlers in the world. As well as being a great wicket-taker, he also gives batters very few opportunities to hit the big scores with his accurate and deadly precision bowling.
On the other hand, there are some batters out there who are excellent boundary hitters. Players such as Jos Buttler are known for scoring a high number of boundary runs when playing in their full form. If you are looking to bet on the market in-play, then you need to look at how the game is playing out already. If England was 15-4 and Buttler was at the crease, then he would be a lot less likely to score fours or sixes as he will want to eke out ones and twos so there would be less risk of losing his wicket. You need to know which way the game is going and which team has the momentum.
ODI: Top Wicket Taker Betting
Again, as the name suggests, this allows you to place a bet on what player you think will end up taking the most wickets in a match. This type of bet can be divided into 2 different categories.
Firstly, the 'Top Team Wicket Taker' is a bet on what player you think will take the most wickets in the one team. You are simply trying to bet on which bowler you think will be most effective in his team. Because there are fewer players involved, there is less risk, but less value on offer.
We also have the 'Top Wicket Taker', which is placing a bet on which bowler you think will take the most wickets in the entire game… out of both the teams. Because there are twice as many players in the mix, it is a riskier bet but, as such, offers better odds than just a 'Top Team Wicket Taker' bet.
If you are looking to make a wicket-taking bet, then you will need to research carefully both the bowlers and the opposing batters. You also need to know the venue, find out the expected conditions, how the pitch will affect the gameplay and who it will benefit the most. You then need to consider how your chosen player had performed against the same opposition previously.
Because it is considered one of the riskier bets, there will be plenty of value cricket odds available, but this reflects the fact that there are lots of players that could perform better than your pick. Nailing a winner in this market can be tough.
The Best Ever ODI Cricket Matches in History
If you are interested in knowing about One Day Internationals, then it's always fun to find out a bit about what has happened in the past. Here, we will take a look at some of the best ODI performances and matches in the history of this great cricketing format…
England v New Zealand: July 2019
In the Cricket World Cup Final, 14th July 2019, England (240 and 15/0) defeated New Zealand (241/8 and 15/1_ by boundary count.
This has been described by some as one of the best cricket matches ever – and one of the most edge-of-the-seat finals in the sporting world. England's win over New Zealand was many things – unpredictable being one of them!
At the end of the match, both teams were tied on 241 – and, for the first time in ODI history, a Super Over was played. England went first, Buttler and Stokes joined forces and hit 15/0. This left New Zealand needing 16 or more for the win. In the event of another draw, England would get the win because they had been the team that had scored the most boundaries.
NZ got off to a superb start and it looked good for them. A wide from Jofra Archers was followed by James Neesham smashing a six from the third ball. His superb batting meant that Guptil only needed two runs from the last ball. However, after Jason Roy's deadly accurate throw to Buttler behind the stumps, he managed to knock the bails off whilst Guptill was still a long way from the crease… 
Celebrations followed as England took the World Cup victory for their first ever title – and made history in one of the most exciting and dramatic ODI games ever!
England v Australia: June 2018
On 19th June 2018, England (481/6) defeated Australia (239) by a whopping 242 runs and to this day, the 481/6 remains the highest total that has ever been scored in an International ODI.
England, playing at home, absolutely destroyed Australia's bowling force, with Jason Roy scoring 82 runs from 61 balls, Jonny Bairstow managing 139 runs from 92 balls and Alex Hales (man of the match) hitting 147 from 92 balls. They even managed this insane score despite their top-rated player, Jos Buttler underperforming managing only 11 runs before being bowled out.
This left the Aussies with a mountain to climb. Although they got off to a pretty decent start, they were never even close as wickets were taken pretty quickly. In the end, Australia was all out for 239… and suffered the humiliation of having the highest ODI total in history against them!
India v Sri Lanka: November 2014
It's not all about England! In November 2014, Rohit Sharma scored 264 for India when playing against Sri Lanka. Sharma absolutely bossed the Sri Lankan bowlers – and it was a masterclass. Sharma, at the top of the order, smashed his way to a record-breaking 264 score from just 173 balls – including 33 fours and 9 sixes.
So dominant was he that he ended up scoring more than half of his team's final total of 404 from 5. He also scored around 200 runs more than the next highest run scorer, teammate Virat Kohli. Indeed, it took Sharma less than 30 overs to outscore the whole of the Sri Lankan team – who totalled just 251 runs in 43.1 overs. Even now, no one has managed to equal or beat his record and it looks like it's here to stay for a while yet!
ODI Betting FAQs
What are the Best ODI Betting Sites?
All of the betting sites in our list of the top recommended ODI betting sites will give you an excellent platform to place your bets on the ODI match or event of your choice. If you want the very best experience from your ODI bets, then we would recommend trying out 22bet, 10Cric or Bet365. These are known for offering a wide selection of events and tournaments, generous odds and well-researched cricketing statistics with quality graphics. They are also famous for offering generous bonuses and promotions, live bets – and the best markets!
What are the Best ODI Betting Markets?
This depends on your own tastes and preferences – and on what risks you are prepared to take. If you are looking for shorter odds and fewer options, then you might like the simplicity of the match-winner bet. However, if you like more of a risk and want to challenge yourself for bigger returns then you can try out markets like man of the match, top wicket-taker or top batter. If you get the timing right, then you can also get value odds for outright markets such as World Cup winner or Series Winner.
Can I Live Stream ODI Games?
Yes, you can! Depending on the bookmaker you choose, you will be able to live stream a selection of ODI cricket matches. Simply check out our recommended live streaming sites to see if your preferred bookmaker offers it (or read the in-depth review). If it does, just register an account (or log in) and open up the game you want to live stream and see if there is a live stream icon. In order to live stream the match, you will need to have money in your account and either have placed a bet on the game you want to watch or have placed a bet within the past 24 hours. There is usually a few seconds delay on live streams, so be aware of this when making in-play bets.
What Tournament is Best for ODI Bets?
There may not be major leagues such as Big Bash League, the IPL or T20 Bash, but there are some great events for betting on the international stage. As well as the Cricket World Cup, there are numerous series between international teams played throughout the year.
One Day International Betting: Conclusion
Just as with any cricketing format, betting on One Day Internationals can offer fans some excellent value for money if you bet at the right place and the right time. ODI cricket can be incredibly exciting to watch – and placing bets on the matches takes it up to the very next level! Remember, use a licensed and regulated ODI betting site (from our list of recommended sites), make sure you research your bets, set a budget and have fun! Do it right and you will be bowled over by the wins you can hit! What are you waiting for? Get betting today…