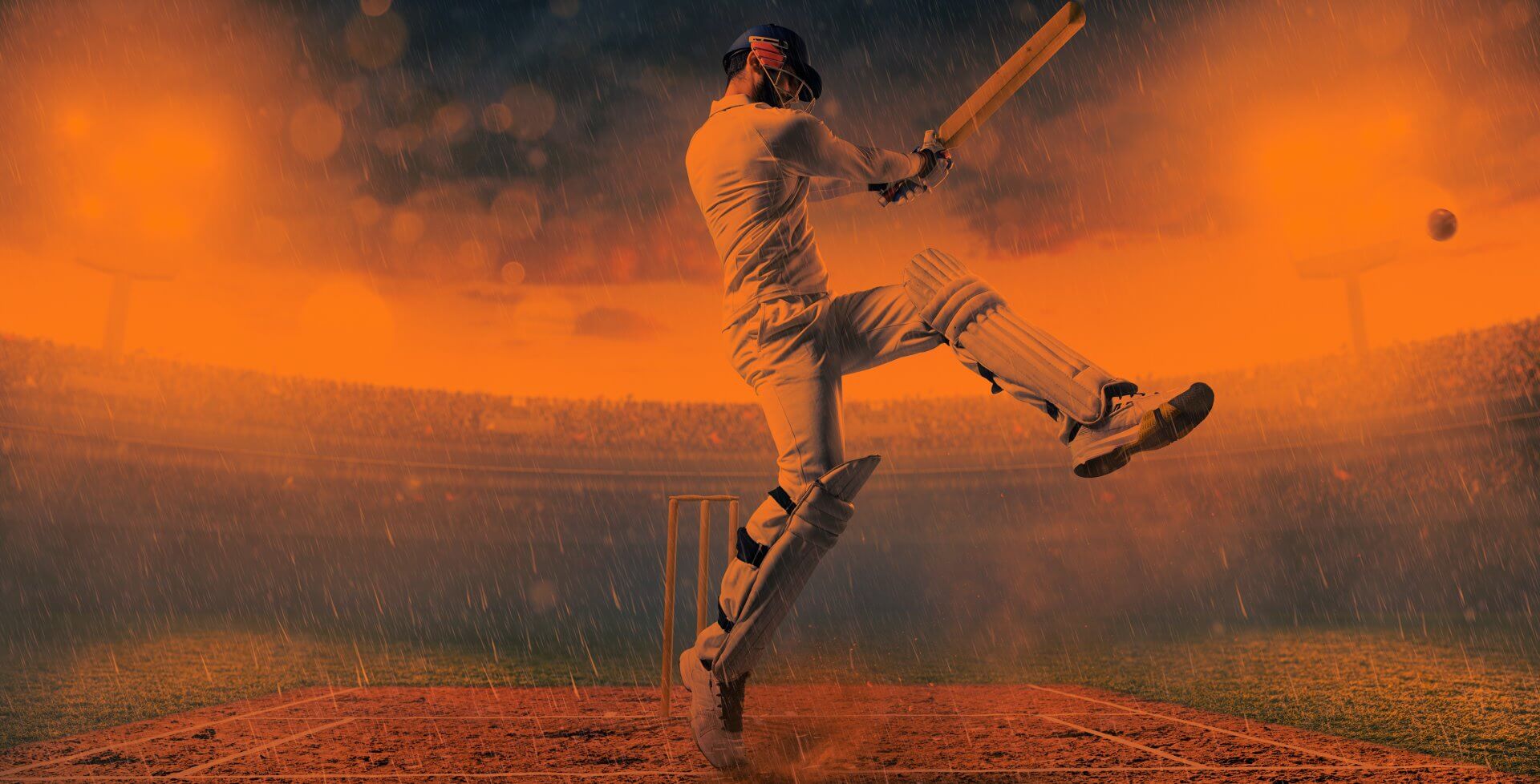 Fantasy Cricket: Tips and News
Fantasy Cricket: Tips and News
Here at Cricket Betting Man, we want to provide you with the very best Dream 11 predictions, the most well-researched fantasy cricket tips, the ideal Dream11 team along with news and injury updates for the top fantasy cricket leagues. 
When we think of fantasy sports betting, we tend to think of fantasy football. However, Cricket fantasy sports betting has grown significantly in popularity in the last few years – great news for cricket betting fans. Cricket is now one of the most popular sports all around the world – and people want to get involved more than ever. Fantasy cricket allows fans to get even more deeply involved in the action even more deeply.
This is certainly true in countries such as England and India. In India, for example, the popularity of cricket has risen to incredible heights – and, as such, the concept of fantasy cricket betting is one of the most popular pastimes out there.
Lots of fans, worldwide, have started to enjoy Cricket fantasy betting and on this page, we will guide you through getting started, how it works – and putting together the best fantasy cricket team out there to help you rise to the top.
The Best Cricket Betting Apps
What is Fantasy Cricket Betting?
If you have partaken in fantasy football, then you may already have some idea of what it involves, but if you are completely new to the idea of fantasy sports betting, it's pretty easy to pick up. Fantasy cricket betting is simply an online based game which involves you creating and putting together your own 'virtual' team of real-life cricket players – that then play in real matches across the world.
You may have a certain budget that you might need to stick to. But you need to pick your dream 11 players from any team playing on that particular day. Your job is to score more points than the other virtual managers in your team.
Throughout the years, more and more fantasy cricket betting platforms have been created and developed, with popular ones including Gamezy, Dream11, FanFight, MyCrircle11 and plenty more. When you open up these platforms you can then play it how you want.
You could choose to play in fantasy leagues for all the regular formats – Tests, ODIs and T20 cricket across a variety of different domestic leagues, ICC matches or international tournaments. All top platforms will make it easy to fill the positions – batters, bowlers, wicket-keepers etc. Make one player captain, another player vice-captain and get started!
Additionally, on the very best fantasy apps, you also find certain features that aren't always available, such as fantasy 5-a-side, 2nd innings contests – and even all four innings of the Test match!
One reason it has become so popular is because Fantasy Cricket betting isn't simply a matter of luck. To do well at this, you need to demonstrate a lot of analytical skills and understanding. Not only do you need a full comprehension of the game of cricket itself, but you also need to know how to analyse facts and stats to help you piece together important  information which will help you put together a team with a good chance of beating the rest. You get to prove that you have what it takes to be a top-end cricket manager!
Getting Started With Fantasy Cricket
So, if you have decided that your love and knowledge of cricket are enough to make you a success in fantasy cricket, then let's get started.
In order to play fantasy cricket, firstly you will need to find your preferred fantasy cricket betting app and download it onto your mobile device. Simply go to the website of your preferred fantasy cricket betting platform, enter your mobile phone number and click on the button that says 'Get App Link'.
You will then be sent a link to the app straight to your mobile phone. Once you have this, you will need to ensure that in the phone settings you have enabled 'install from unknown sources'. Once this is the case, click on download and it will be ready to go on your mobile phone within a matter of moments.
How to Play Fantasy Cricket
You're literally ready to go. You have the app of your preferred cricket fantasy platform and you have the knowledge of the game… everything you need. So, now it's time to get playing and here's how…
Look through the list of upcoming matches to see which match you want to play
Choose your dream team of 11 players for the match
Assign a captain and vice-captain to your team
Choose the league/contest you want to join based on the monetary value you want to bet on it and pay your entry fee.
Watch the match as it plays out, see how your players are performing and check out your progress on the platform's leaderboard.
Fantasy Cricket Betting: Top Tips for Winning
No matter how good you are, it's always great to be able to access good fantasy tips and tricks.
Being successful at fantasy sports betting, including cricket, requires you to be patient, persistent and skilful. As a fantasy player, you will be rewarded points based on the selection of players you choose and how those players perform in real-life cricket matches. This is the standard format in all leagues and fantasy variants – whether it's practice leagues or real-money cash leagues.
Another thing you need to know is that in the league, there are only a certain number of winning positions on the league table. You only win a cash prize if you fall into one of those positions. Because of this, many players like to start out on practice contests consistently in order to learn and hone their skills. If you take the time to do this, you will become much better and be in a stronger position when you start going into the bigger cash leagues.
Our Top 15 Tips for Winning
Be particular about the games you choose to play. Only play the games that you have a good amount of knowledge about and that you have researched.
Invest your bankroll smartly. Avoid putting all of your funds into just one game. You should divide your bankroll into smaller parts. So, if you have a £100 or 2000 rupees budget for a month, then we would recommend splitting it down to £10 or 200 rupees per game. This gives you ten opportunities to win rather than just one.
Avoid joining a league before 30 to 40 minutes of the given deadline at all costs. Instead, we would recommend joining between 13 to 15 hours of the deadline. This will allow you to plan for any contingencies like squad changes or injuries.
Try to play between 2 and 4-member leagues with one team. Also, try not to play a grand league or anything over a 10-member league with just one single team.
In a maximum game, you should make sure that your captain is an all-rounder whilst your vice-captain should be either the top batsman or top bowler.
For a heavy investment, a player would need to choose a 2 to 3-member league where your opponents won't take any risks and pick your team carefully before you make a heavy investment. Fewer money leagues have a higher chance of losing as there will be players paying out less money who won't be too scared to risk their money on wildcards.
You should try to stick with either head-to-head games or 3 to 4-member contests as there is a higher chance of winning and less competition.
Before playing fantasy cricket, make sure you fully research all of the 11 players on your team. Look at the ground conditions, the weather report and pitch reports as well as your players' stats for that cricket ground and the players' previous performances.
Start off by playing smaller leagues and investing less money initially. As soon as you start winning more and winning bigger sums of money then you can use the wins to start entering higher-requirement fantasy cricket leagues.
Never create a fantasy team purely based on apps or YouTube videos. You should rely much more on your own knowledge and research on the form of players and teams.
Trust your instincts and try different things out. For each fantasy cricket account you have, you can create 6 teams. So, just by having 2 accounts, you can create 11 other teams. This gives you more chances to win big.
There are plenty of examples where a player performs exceptionally well in one match and fails to match this form in the following match. Conversely, it also often happens that the player that doesn't perform as well in the previous match performs well in the next match and ends up scoring the runs.
Try to save up in order to buy all-rounders for your fantasy theme – the more the better. Players such as Ben Stokes, Shane Watson and Hardik Pandya are always worth looking at. Not only do they bat consistently well, but they also bowl their maximum quota of overs.
Look at domestic leagues from other countries so that you can learn more about their players.
If you are playing an international match, then give more preference to the players on the home team with home advantage when you create teams.
Why Play Fantasy Cricket?
So, what is the benefit of playing a fantasy cricket game over making standard cricket bets? Well, fantasy cricket betting allows you the opportunity to make use of all of your cricket knowledge and exercise your betting brain power even more – and win real money whilst watching cricket!
In addition to this, fantasy cricket betting helps you to learn more about the sport of cricket and it helps you to enhance your cricket betting and analytical skills. This is also a lot more social than standard cricket betting and allows you to engage with a community of like-minded bettors.
Just as with standard cricket betting, it makes watching the matches even more exciting – as it gives you the chance to win real cash and some pretty decent prizes once you start playing the big leagues!
FAQs
What Fantasy Cricket Betting Apps are the Best?
There are lots of cricket fantasy betting platforms that have joined the fantasy cricket scene and have started to take centre stage. All of these will have their own advantages and unique features that appeal to different types of players, so choosing the best isn't easy and is usually a matter of personal taste.
Having said that, there are some excellent cricket fantasy platforms that we would recommend including Dream11, Gamezy, MyCrircle11, FanFight, MyTeam11 and more.
How Do I Play Fantasy Cricket Games for Free?
Most fantasy cricket betting sites offer players the feature to play free fantasy sports games. This means you can start joining the leagues and playing without spending any of your own money.
What is Fantasy League Cricket?
Fantasy League Cricket is exactly the same as Fantasy Cricket and is just a different term that applies to this type of cricket betting.