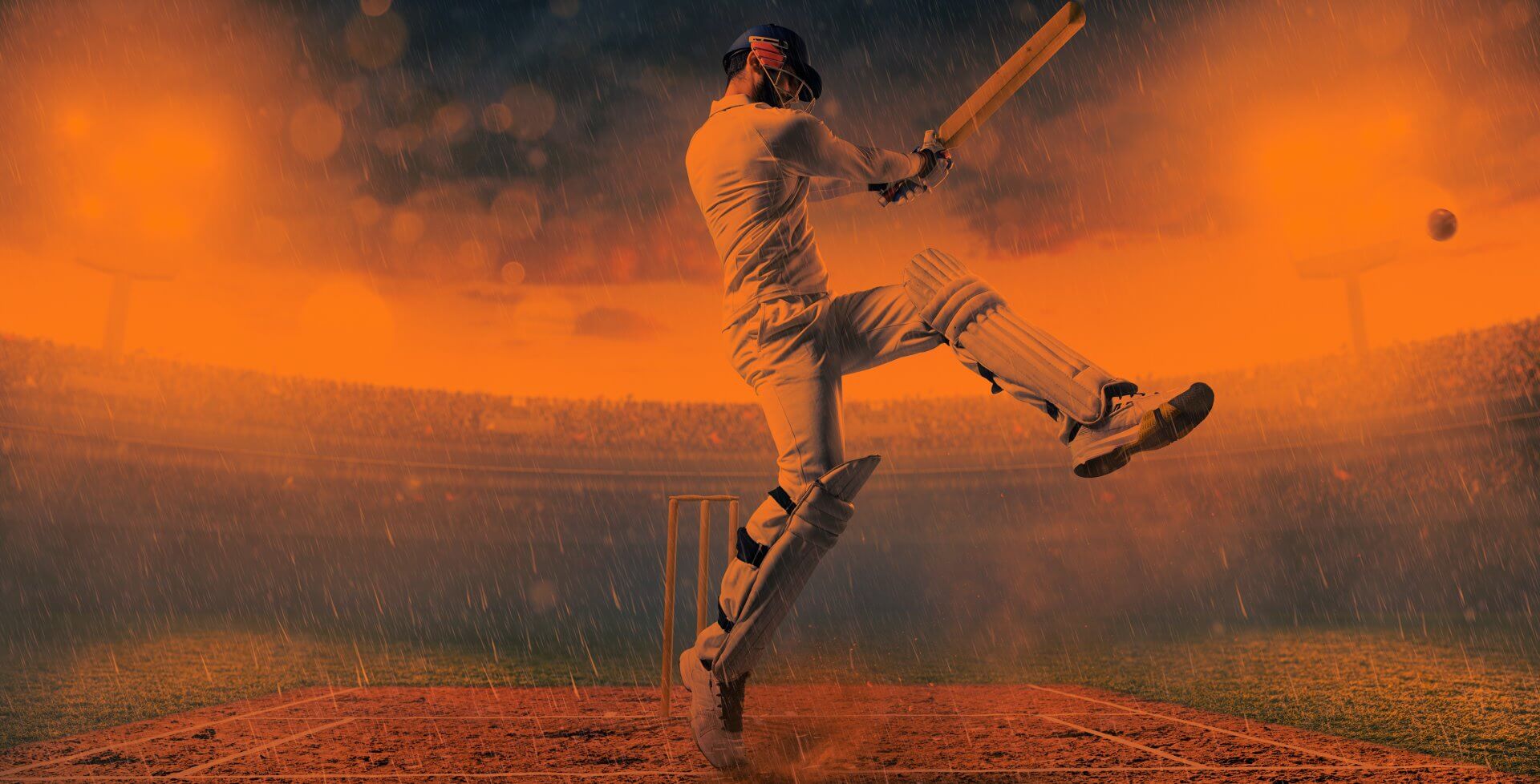 Cricket Betting Odds
Check out the very best cricket betting odds for today's cricket matches and upcoming cricket matches
The Best Odds for Cricket Matches
Big Bash Odds
Caribbean Premier League Odds
ICC World Cup Odds
International Twenty20 Odds
IPL Odds
One Day International Odds
Test Match Odds
About Our Cricket Odds Page
Here, on our cricket odds page, you will find a regularly updated list of upcoming cricket matches and tournaments that have generous and competitive odds from all the top cricket bookmakers – alongside best value odds for that particular match. We offer the best odds on cricket betting markets and in-play markets in the Indian Premier League, international test matches, Ashes betting and more.
All you need to do is simply click on the odds next to the match that you are looking to bet on and there will be a list of all the betting sites that offer the best odds for that particular match so that you can look at what's available and choose your preferred betting site.
We make sure that we update the odds regularly  – although there may be times that the odds aren't completely updated. Make sure that you head over to the site you're interested in to get the most recently updated odds on that event.
Understanding Cricket Odds
In this section, you will learn how to understand the odds of the matches that are available. In our cricket odds list, you will see the game that is being played alongside numbers and the possible match outcomes… so, let's go through a quick explanation of cricket odds and what they mean. 
Example:
South Africa is playing a test against Sri Lanka and the odds are as follows:
South Africa: 1.63
Draw: 5.25
Sri Lanka: 4.30
In the above match, there are different betting odds for possible outcomes of a match between South Africa and Sri Lanka. You have three options – bet on South Africa, bet on Sri Lanka or bet on a draw.
If you bet on South Africa, you will receive odds of 1.63. This means that if you bet £10 then you would win £6.30, plus your original £10 stake – a total return of £16.30. So you simply multiply your wager by the odds to work out your total return.
If you bet £20 on Sri Lanka winning at odds of 4.30 then your return would be 20 x 4.30 = 86.00 (a win of 66.00 plus your original £20 stake).
How to Use Cricket Betting Odds
Betting on cricket doesn't simply require you to try and guess which of the cricket teams you think will win the match – or the outcome of a props bet – like coin toss etc. If you want to make any long term winnings, then there is a lot more involved.
If you make all of your cricket bets at the same sportsbook then the chances are that you are not going to get the best value possible in the long run. Even if you were good (or lucky) enough to pick the right winner every time, you would get a much better return if you placed those bets at the site that was offering the best value odds for that particular game – and it won't be that same site over and over again!
Choosing the best cricket betting odds is not just half of the battle… it's three-quarters (or even more of the battle!!!)
Why Choosing the Right Odds in Important
So, let's take a look at exactly why we are saying that this choice is one of the most important that you will make. Let's take an example of two different bettors – Bettor A and Bettor B. Both of these have access to the best cricket betting tips and pick the correct outcome around 65% of the time. Bettor A sticks at one bookmaker and, on average, receives odds of around 1.90 per win. Meanwhile, Bettor B shops around online and receives better odds in the long run – of around 2.0. 
Both of these bettors are starting to place IPL bets this season and want to place bets on around 60 games in total. With their winning average, they would both win 39 bets and lose 21 bets. If they bet £5 on each game, their bets and returns might look a bit like this…
Bettor A IPL betting Overall Winnings:

£5 (bet) x 1.9 (odds) = £9.5 (return for winning bet)
9.5 x 39 (number of winning bets) = £370.50 (overall return from wins)
£370.50 – £300 (money staked on all 60 bets) = £70.50 (total winnings)

Bettor B IPL betting Overall Winnings:

£5 (bet) x 2.0 (odds) = £10 (return for a winning bet)
£10 x 39 (number of winning bets) = £390 (overall return from wins)
£390 – £300 (money staked on all 60 bets) = £90
That is an overall difference of almost £20 which is basically free money that you could have for no extra work. You are losing out on this simply because you haven't shopped around properly.
Over the long term, this can all add up – and why would you possibly miss out on this for the sake of a few minutes shopping around… especially if you don't have to – as we do the shopping around for you!
How to Find the Best Cricket Betting Odds
As we looked at above, finding the best odds simply means shopping around for the best lines (line shopping). All this entails is simply looking around at different online cricket betting sites for the best 'price' on your wager (the best odds).
This is basically the same principle of shopping around for the best value on anything you might buy. You would always look for the best value when buying a new car or a new computer before choosing the one to buy. Most people don't simply buy it at the very first place they see it. There are always plenty of benefits to looking around different stores and retailers to save yourself a bit of money. 
This is exactly the same for betting. If you find the bet that you like the look of, you then need to find the best odds so that you can get the very best value!
In an ideal world, you could open a new account at all the best cricket betting sites online, so that you will always have access to the very best odds whenever you place your bets. However, as we all know, this is not a perfect world. Many cricket bettors may be restricted by a limited amount of funds available, making this difficult. As such, we would suggest having an account at a minimum of two cricket betting sites – and from thereon, sign up with additional bookies as you can and as your needs change. All sites we recommend are licensed and regulated by the Gambling Commission of Great Britain
How We Find the Best Odds
So, how and where do we actually find the best cricket betting odds? Well, it's hard to pin an exact answer down because it all depends. You usually find the best betting odds when either the betting site has made an error in their pricing or when they are looking to even up the bets after having received a disproportionately large number of bets for the other side and they want to get it straight again.
However, this isn't the only way to get the best odds. Some cricket betting odds often offer the best cricket betting rates and prices.
They specialise in cricket betting and are looking to attract more punters by offering continuously generous odds and prices. Instead of offering great looking bonuses and promotions, they give you best value odds and enhanced odds instead so that you get more return from a winning bet. This is important for getting the best wins in the long term.
However, you need to remember that betting markets are ruled by other clever bettors and so generally the lines are pretty efficient. Always double-check yourself before making your bets!
So, good luck, enjoy the very best cricket betting odds, whether you're looking for the best IPL odds, County Championship odds, Ashes odds, BBL (Australia's Big Bash) odds or for World Cup odds… and make every penny count!
The Best Online Cricket Betting Sites