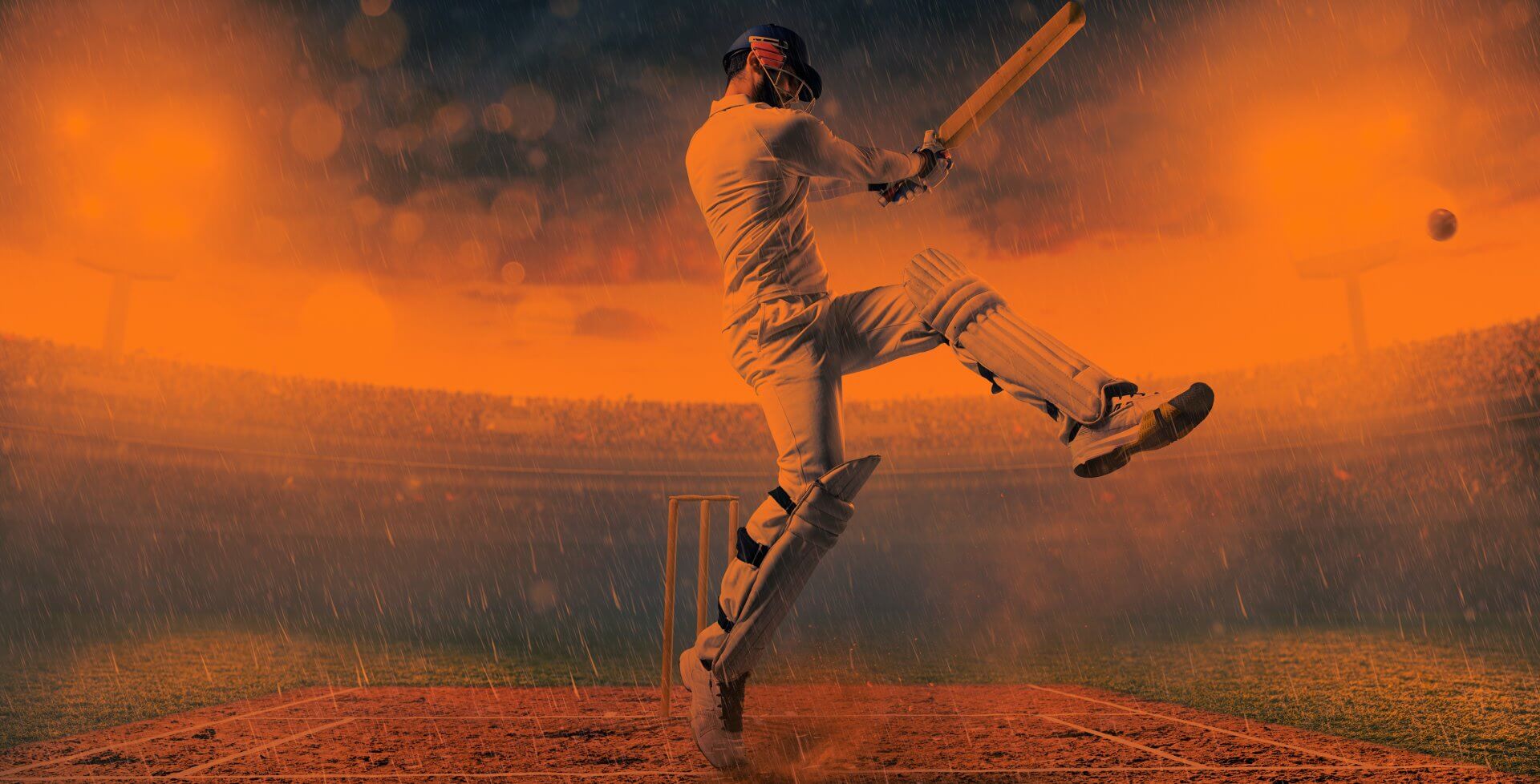 Your Guide to T20 Betting 2023
Your Guide to T20 Betting 2022
Maybe you're a fan of T20 – or maybe you're more of a traditional Test match cricket fan, it's hard to deny that Twenty20 cricket is certainly becoming one of the most popular cricket formats out there – with the ICC Cricket World Cup, Indian Premier League, Big Bash League and Pakistan Super League all taking that format. So, let's look at how it works, how to bet on it and why T20 betting is so appealing to the masses all over the world…
The Best T20 Betting Sites
The recommended betting sites all offer the best cricket odds on all different markets. Whether you are looking for T20 World Cup in-play markets or other formats such as the World Test Championship. All sites are regulated by the U.K. Gambling Commission
Why T20 Betting is So Popular
So, what is it exactly that makes watching and betting on Twenty20 cricket so popular? Why is it a cricketing format that has gained so many followers so quickly? Well, there are many reasons for this. 
The main reason, however, is because of its quick turnaround. The standard T20 cricket match takes just around four hours from start to cricket… compared to a One Day Over and a Test Match which can take up to five days to come for completion. T20 cricket is quick-fix cricket.
The Rise of T20 Cricket
People have simply bought into the concept of T20 cricket all over the world. There is so much hype, excitement, sponsorship and branding surrounding major T20 events such as the IPL (Indian Premier League), PSL (Pakistan Super League) and the CPL (Caribbean Premier League) to name but a few.
The king of all of these is, of course, the Indian Premier League, with its massive sponsorship, OTT commentary, famous cheerleaders and the fact that it is shown on so many television channels all over the world – advertised extensively on social media. Not forgetting the sheer number of IPL betting tips and strategies you can find all across the world. It also attracts the best players from all different continents, looking to play for the best T20 teams in the world.
Betting on T20
Because the games are over within around four hours, you can also find out whether you have won or lost your cricket bet within four hours, but you will also be able to get the best value odds for these matches, allowing for some of the best profits out there.
Obviously, betting on a cricket match and being successful when betting on the cricket match is very different – and that's why it's important to know how to have the best chance of winning your T20 bets. So, we will be looking at all the different T20 betting markets, how you can research these markets and how you can get the edge when online cricket betting on the T20 – hopefully, everything you need to know about T20 betting and more.
Betting on the T20 Match Winner
The T20 match winner bet is one of the most popular T20 cricket betting markets out there – and you'll always find lots of tips for this type of wager. 
This is simply a two-way bet because there are only two possible outcomes of any match. Either Team A wins or Team B wins. Even if there is a tie in T20, the match won't yet be settled as it will then go into a 'Super Over'. The team that wins the Super Over will then win the entire match. So, if you have a bet on India to beat England, you win your bet whether India beats England comfortably by 50 runs or whether they scraped a win by just one run after playing a Super Over.
Having said that, some T20 betting sites will allow punters to wager on a tie and, because they are so rare, you can get some massive odds on them after all the overs have been played.
Interestingly enough, it is very rare to see any of the top nine ranked teams being available at any shorter than 1/2 (1.5) in a T20 match. The reason for this is because of its shorter game format. This means that there is a higher chance of a shock or unexpected outcome than with Test cricket or ODIs. If, for example, a bowler takes three early wickets in the game, this can drastically change the whole game in favour of the underdog. This makes it incredibly unpredictable – more so than any other cricket formal.
In the Test cricket format, over time, the gameplay tends to even out more – and eventually the better team will rise to the top by the end of the five days. So, it is much less common to get shock results in Test matches. This means that cricket bookies are much less likely to offer odds of 2/1 (3.0) or higher on T20 bets because just one unexpected incident can change it up com[pletely, leaving them vulnerable to big losses.
What To Consider When Betting on a T20 Match Winner
Every game on Twenty20 cricket is decided by a whole variety of factors. It could simply be the decision made that the top team batsman has been stumped out by the matter of a centimetre. It could be an outstanding catch or one of the best players in the match could suffer an unexpected injury.
Ultimately, there are too many possibilities to mention. So, we will focus more on those that are more likely to matter the most. Here are the main things you should consider before making a bet on the T20 match winner,
The outcome of the coin toss
The teams playing
The weather forecast
The pitch
The pitch dimensions
Head to Head game record
The dew factor
How the Toss Affects T20 Betting
One of the most important determining factors is the outcome of the coin toss. The captain that wins the coin toss will hold the trump card even before the first ball has been bowled. But why is it such an important factor – this lucky coin? Well, it allows the winning captain to take advantage of their choice in a couple of ways…
1: Chasing Totals
Some T20 teams prefer to chase totals, with the England T20 team being a prime example of this. If you give them a target to chase, their fearless batsmen will usually make short work of it. Top players such as Jos Buttler and Jonny Bairstow are perfectly prepared to start taking risks if the ends justify the means. It is common for one of these players to hit 50 off 25. Even if they are taken out straight afterwards, they have already gotten their team a lot closer to reaching the total that they are hashing.
The England team is known for batting deep. So, even if there are some wobbles in the middle-order, this can easily be overcome if there are still players like Sam Curran or Ben Stokes coming up.
2: Batting First to Build The Pressure
On the other hand, T20 teams such as Pakistan are better at batting first. They are known for getting off to a great start while chasing – and then some mediocre efforts from their middle-order have halted their progress. More often than not, they are missing six-hitters towards the end and they have simply given themselves too much to do. Because of this, they are best suited to bat first and put their opponents under pressure, then let their bowling finish them off.
Match Conditions at the Coin Toss
Aside from the team's preference, it's also important to assess whether the conditions of the weather and the pitch are beneficial to one choice or the other. Say, for example, if you bat first at Cardiff, it can be horrendous if the match starts in the morning with the ball swinging. It is a better choice to bat later when there is less chance that the weather will be overcast and the pitch is improved.
However, if the match is being held somewhere such as the UAE, then the pitch can get sticky and slow, making it tough for the batsman to get their shots and get boundaries as the game goes on. In this instance, it's better to choose to bat first – may be to aim for around 170 and allow the pitch to start causing problems for the opposition when chasing the total.
The Advantage of Winning the Coin Toss
Ultimately, the coin toss can have a huge impact on the way the T20 match plays out. The team that wins will almost always start off in the best position and have the biggest advantage. However – as we said above – 'almost' always. There may be times when you hear people saying that there was a good coin toss to lose. But what does this mean and why would they say it?
Well, usually this means that there isn't a clear decision for the captain to make – and it may be that you would be better off letting the other captain choose, so if the choice backfires you don't look as stupid.
In the wider context, it simply means that players and commentators can't yet work out whether it's a better choice to bat first or bowl first… or whether it will make any difference at all. However, 90% of the time, the team that wins the toss does get the advantage.
Placing T20 Bets Before or After the Toss?
There are some grounds that are very much chasing grounds. On this type of ground, it's usually better to bat second because it becomes difficult to defend a total with short boundaries and a good pitch.
A team that knows they need to chase 175 will be in a better position than the team that bats first and has no idea as to how many runs are needed to get a good first total to be chased. So, if England was to play Australia and was priced up at 4/5 before the toss, it might well be that the price changes to 4/6 after the toss, when the sportsbook has worked out that batting second gives them an advantage. However, this will work both ways. Australia may have been priced at 11/10 before the toss and because they have the disadvantage of batting first, they are later priced at 7/5 after the toss.
This means that you have two choices before you:
You place your bet before the toss and hope that you're lucky
You wait for the toss and make the bet afterwards as an in-play bet.
After the toss, the bookmakers will update the odds and then you choose. You either bet on the team who were disadvantaged by the coin toss but get better odds. Or, you bet on the team that won the toss and take the shorter odds.
Betting on the T20 Toss Winner
This is one of the simplest bets to make… but it's also simply a matter of luck. There is no way to research this one for an advantage. As such, although it's fun – this isn't the type of bet that will make you a profit in the longer term.
Most T20 cricket betting sites will offer odds of around 5/6 for one team to win the toss and 10/11 on the other team. Ultimately, the outcome of the toss is simply 50/50 – and so it's obvious that you are getting lower odds than the bet suggests and this is never a value bet, even if you win. This is why this is a wager that offers poor betting value.
Knowing the Teams
Although this may sound obvious, knowing how each of the T20 teams is made up is very important when betting on T20. No matter where England is playing India, you will have your own idea of which of the teams is better at that moment in time – and if one of the teams is going through a rough patch. As such, the team that is considered the better team overall will always go in as favourites to win.
Knowing the Teams
Although this may sound obvious, knowing how each of the T20 teams is made up is very important when betting on T20. No matter where England is playing India, you will have your own idea of which of the teams is better at that moment in time – and if one of the teams is going through a rough patch. As such, the team that is considered the better team overall will always go in as favourites to win.
What Makes a Good Twenty20 Team
There's a lot we could go into here, but here are the most things that we would expect to see in any good T20 cricket team:
A good captain that knows how to make clever tactical decisions
A strong opening partnership that can get big scores in at the top of the order
Opening bowlers that can take regular wickets in Powerplay Overs
Strong death bowlers who don't do for lots of runs towards the end of the match
An excellent all-around player who is capable of winning the game with a bat or a ball- two is even better!
A finisher batsman that has expertise in scoring big in death overs, especially when in the chasing team
A top-class fielding squad that can stop run and take catches
A well-disciplined team that won't give away no-balls or suffer from many run-outs when batting.
One or more spin bowlers who can be economical during the middle overs and usually takes at least one wicket per game.
A team that can handle pressurised situations as a unit in a close match where every wicket and every single run is vital
So, before making your bet, you should start by working out which boxes each team ticks. The team that ticks the most boxes will obviously be the stronger team – and the bigger the discrepancy between the two teams, the bigger the difference will be in the overall quality of the sides.
The overall strength of the two teams will normally be reflected in the odds given to them by the bookmaker. However, sometimes keeping an eye on team news can give you the edge…
Keeping Up with Team News
There are times when T20 teams aren't at their strongest – with players out of action or off form. Here are some things to look out for:
If there are reported injuries to any players
If a player has had to pull out for any personal reasons, such as international or league commitments.
Top players that are being rested because of squad rotation. This was particularly the case during the pandemic. Teams, such as England, often rotated their squads to avoid what is known as 'bubble fatigue'.
Any players that may have been suspended by the ICC or their regional Boards because of the committing of any serious offences.
It is important to know which important cricketers might be absent from a tour, but bear in mind that the bookmaker will also have access to this information and adjust their odds accordingly. If India, for example, took on Sri Lanka at home with their full-strength squad, they would normally be priced at about 1/2. 
However, if the Indian squad was missing key players such as Kohli, Pant, Sharma, Bumrah and Jadeja for some reason, the bookies would re-assess the odds and probably price them at around 4/5. As such, what actually gives a bettor the edge is knowing any last-minute news that hasn't yet reached the bookmaker and affected the odds.
So, if you find out that Jadeja is going to miss today's game because he missed the team bus… or that Sharma pulled a muscle during the warm-up, if you bet before the news is common knowledge, you may benefit.
The Pitch
The match pitch (sometimes referred to as wicket or surface) isn't generally as important for T20 cricket bets as it is for ODIs or Test matches. But why is that? Well, because a Test is played over 5 days, the surface conditions will change drastically over time, and on the fifth day, it will be virtually unrecognisable from how it was on the first day of play.
So, how much can the pitch change over the four hours and 40 overs played? Well, not a great deal really. However, there are times when the condition of the surface may be very significant. We have already looked at the 'toss bias', which determines whether it is better to bat first or second on a particular ground, but there may be other situations where the surface is important.
Teams, such as the CPL's Guyana Amazon Warriors don't tend to chase or post big scores. What they are good at is winning in low-scoring tight games, played on difficult pitches. Their home ground is particularly difficult and they practically never lose there, so this suits their play. The reason for this is because their team includes lots of capable spin bowlers, who often bowl up to 15 out of 20 overs with accurate spin, making it very difficult for the opposition team. They have been known to defend scores as low as 130 time after time this way. So, if you know that Guyana is playing on a difficult spinning pitch, then you might want to back them.
However, if you can work out the state of the pitch after the match has begun, this gives you some fantastic live betting opportunities. Again, looking at Guyana – if they bat first, their odds might grow from 4/5 to 6/5 in live betting markets because they have lost an early wicket. However, this shouldn't worry you because Guyana has a reputation for being experts on tricky pitches and are well-known for successfully defending low totals. So, you shouldn't be afraid to back them even if they seem to be in trouble when batting first.
However, if you know that the game is being played on a good, high-scoring pitch then you may want to rethink it.
The Duckworth Lewis Stern (DLS) Method in T20 Betting
Something we will be looking at is the DLS method (Duckworth Lewis Stern), which can play a major role in deciding the winner in an unavoidable situation for the team which bats second when playing limited-over cricket such as T20.
This is a mathematical formula that has been designed to calculate the target score for the team that is batting second when playing a limited overs match that has been interrupted by outside circumstances such as rain stopping play.
DLS and Rain in T20 Cricket
Unfortunately, unlike sports such as football, cricket can't be played in the rain. So, as a cricket betting fan, you will need to accept that no matter what the format – T20 or Test cricket, it may end up being shortened … or even being completely ruined by rain.
How DLS Works in T20
Let's take a look at how exactly it works in T20. Imagine England is playing New Zealand. England has just posted 170 as the final ball of their innings is bowled and then it starts raining.
This then leads to a 50-minute delay in which the Umpires decide that the game would be reduced to 15 overs when New Zealand is chasing. However, it wouldn't be fair for New Zealand to chase ¾ of the runs in ¾ of the overs. This would be too beneficial to New Zealand because they would still have 10 wickets in hand to chase the score over only 15 overs instead of the standard 20.
So, the DLS method would calculate how many runs New Zealand would need to get from the 15 overs using the mathematical formula – and this would be called the DLS par score. This doesn't involve any opinions or personal input as it is simply worked out by maths. Then, assuming there is no more rain, India either reaches the calculated target score in those 15 overs or they don't.
If it Starts Raining Again?
The good news is that by using this system, the target score can keep being recalculated after each ball is played. The new target will be based on two factors – the number of overs remaining and the number of wickets they have in hand. For the team batting second, the more wickets you have lost, the higher your target score will be – and the slower you bat the higher the target.
This constant target revision is vital because if it does start raining again and the game is then rained off permanently, then a winner can be announced even when the game hasn't been completed.
So, looking at the above example again, New Zealand is chasing a target score in 15 overs… If they needed 130 runs from 12 overs and were currently on 135-3 when the match was rained off at the beginning of the 13th over, they would win because they were 5 runs ahead of their DLS target.
However, if they were sitting on 125-3, they would actually be 5 runs behind their DLS score target when the rain came and they would lose. Generally, you would need to play 5 or more overs in a T20 match when the second team is batting in order for any result to be counted. Fewer than 5 and it wouldn't stand as a game of cricket.
Ante-Post T20 Betting and DLS
So, now we know how DLS works, how does that affect things for T20 bettors? Well, there are two things we need to consider here:
Firstly, if there is a reduction in overs, then this can bridge the gap in the quality between both teams. If England – a much better team than Afghanistan, posts 180 when the rain comes, Afghanistan knows that it is very unlikely they can chase 180 in 20 overs – as they would require 9 runs per over. However, they do have the chance of chasing 160 runs in 16 overs if that is what has been calculated by DLS. 
Scoring runs over a shorter time span will help Afghanistan in this case – so if you know that rain is highly likely on the day, it may be worth taking a shot on Afghanistan before the toss of the coin.
Live T20 Betting and DLS
A better betting strategy would be to understand that if the rain was coming – and that the reduced DLS target would benefit Afghanistan over England. This is because the second rule of the thumb with DLS is that it usually benefits the team that bats second.
If you assume that no more rain comes and that the target score will stay the same as it was at the start of the innings, then the second team batting can afford to take bigger risks and sacrifice more wickets than usual. This means they can play in a more attacking way. So, if you ever are in any doubt, it makes more sense to bet on whichever team bats second if rain reduces the play if DLS is being used.
The Teams' Head-to-Head Record
This is one of the most significant factors in T20 betting – or any type of sports betting. It is a well-known secret in sports betting that the single most important factor that sports betting sites take into account when working out betting odds is the head-to-head record… whether it's between football teams, tennis players or cricket teams.
So, if we use football as an example – and Liverpool has beaten Everton 17 out of 20 times then it's pretty obvious that Liverpool knows how to beat them. As such, you'll be unlikely to find any odds better than 1/5 on Liverpool when they play next because Liverpool is clearly the much better team.
The same goes for T20 cricket. If we look at historical games, India and Pakistan had only played 8 times in T20Is – and most of these matches have been as part of a major tournament. These 8 games had seen India win 6 times. There was one draw (before the days of Super Overs) and Pakistan had won just once. This would mean that going into the 9th game, India would always be strong favourites… especially given that India had won the last four consecutive games!
Why Some Teams Have Such Good H2H Records
So, why are some teams just much better than others in T20s? Well, the main reason is obviously that over all of the years, they have always simply been fielding a much better team, no matter what players come and go.
It could also be that some match-ups simply suit some teams over others. Maybe it is because Virat Kohli and Rohit Sharma just work really well off of the Pakistani bowlers and they can score so many runs from them, that the game is over even before it has begun. Or it may be that the bowlers in India's team have figured out how to get rid of the main Pakistani batsmen like Mohammed Hafeez or Babar Azam. Sometimes. However, it is a case of confidence – and Pakistan may think they have lost before it even begins… and it's a self-fulfilling prophecy.
How to Use H2H Statistics in T20 Betting
The above example perfectly demonstrates that sometimes, things are almost a sure-fire bet. However, the chances are that you will get very short odds for your winning bet. Is it worth making the bet in this case?
Well, there are ways to be a little bit savvier. If we look at IPL betting, you may think you'd prefer to back the Mumbai Indians over the Rajasthan Royals. We know that historically, the Mumbai Indians is the most successful IPL franchise by quite some way – winning back-to-back IPLs in 2019 and 2020. Mumbai may be given odds of 4/7 compared to odds of 7/5 for the Royals. This seems to be reasonable in this situation. However, at that time, they actually had a Head to Head record of 12 wins for the Mumbai Indians, 11 wins for the Rajasthan Royals and one no-result game. So yes, the Mumbai Indians have a better H2H record – but only just and the minute difference is not recognised in the odds. Then – we also factor in that the Royals have won 6 of their last 7 games… it seems a little different now right?
Suddenly, we start realising that the 7/5 odds on the Royals is a pretty good bet overall. The team may struggle against some of the other squads, but they have found a way to get the better of the MIs – despite the fact that they have previously been considered the best in the league.
It's very easy to find Head to Head stats between two teams. There are lots of websites that don't just give you their overall stats, which are very helpful, but they also give you information on when and where the matches were played. Some will even show you the scorecards so you can see how the game was won – or lost… and which were the standout players.
The Dimensions of the Cricket Ground
This is obviously not as important as the above-mentioned factors, but it still certainly plays a role.
The dimensions of the ground are very different to the pitch it is played on. The ground dimensions are how short or long the boundaries are. ICC regulations stipulate that all grounds need to be within minimum and maximum dimensions, but there can be a great deal of difference between one and the other. You need to know which side will benefit most from the different ground dimensions.
Bigger Boundaries
If we look at Sydney's SCG, this is a huge ground, which means that to hit a six, you really need to middle it and time it to perfection. In fact, this ground is 93.72 metres, giving it the longest straight boundary of any ground in the world.
England is a team that often relies on hitting sixes for success. So, they may not like playing at this ground as much – with their stronger batsmen possibly finding that although they keep 'almost' clearing the boundary, they are instead caught on it. On the other hand, New Zealand may like the ground much more. They have players that are excellent at playing the ball into spaces rather than trying to hit a lot of boundaries. Because the SCG has lots of wide open spaces, they can start building up their score by landing lots of 2s and 3s. They can try to get enough to win… 
So, if England was to play Australia at that ground, then you may want to back the Aussies. Obviously, there is a lot more to deciding which team to bet on than just simply looking at the size of the ground and whether it suits them or not. However, with all else being equal, this is definitely something to consider. 
Smaller Boundaries
If we look at Mumbai, it is famous for having a good pitch with straight, short boundaries. On grounds such as this, players such as Kieron Pollard are often hitting lots of sixes, even when not middling his hits. Teams that benefit from playing on this type of ground include those that often go for boundaries – such as England and the West Indies who are able to get good results when playing here.
Ironically, despite this being an Indian ground, they were defeated by the West Indies here in the 206 World Cup – when Kohli got it very wrong. You may think that being a home ground, India would be aware that hitting to the boundaries was the way to go here. When it was his turn to bat, he only hit one 6 from 47 balls, which was probably what lost them the game. This highlights the importance of team tactics – and getting them right. Choosing the wrong tactics can be costly. So, if you know a team likes hitting boundaries and they are playing at a ground with short boundaries – this would be worth taking into consideration when placing your bet!
The Effect of Dew
We often think of how rain affects the game – but rarely do bettors factor in the Dew effect, which can be just as important as the result of the coin toss or the condition of the pitch. In the middle of the day, the ground is warmer than the air, which means there is no dew. However, when evening draws in (or in the early morning) the air starts to become warmer than the ground. The change in these two temperatures is what leads to the formation of water molecules on the ground – and we have the dew factor all of a sudden.
A Similar Impact to Rainfall
The impact of dew on the ground is similar to the impact of a sprinkling of rain on the pitch. The only difference is that after the rain has stopped, it's pretty easy to dry the outfield on the cricket ground, whereas dew can be constant, meaning the ground will remain wet for the remainder of the T20 game.
This means that every time the ball is hit to the outfield, it gets wet. This means that the bowlers can't always get a proper grip on it, especially spin bowlers who wrap their hands around it to create spin. So, when watching a T20 match, you may see that bowlers or the captain have a small towel tied to them. This is normally because of dew on the ground. They use the towel to dry the ball, although this doesn't always work properly and some bowlers struggle. This can mean a spin bowler not getting as much spin.
In a tight game against an equal team, all small margins can make a big difference between winning and losing – and the dew factor can certainly affect the outcome of the game
The Effect of Dew on In-Game Tactics
If you are betting on a day game, then the chances are that dew won't play any role in the outcome. This is only something you need to consider with day-to-night games. In these games, it is unlikely that dew will affect the first innings, although it may start to make an appearance as the second innings come into play. This means that the team that bowls first doesn't have to worry about any issues that the dew may cause, but the team that bowls second will.
So, if you are the captain that wins the toss with the possibility of a dew round, what do you do? The obvious answer is to opt to bowl first so that you won't have to worry about trying to bowl with a wet ball. You bat second so that the wet ball affects your opposition's ability to bowl properly.
You also need to consider that dew on the outfield could mean that fielders are more prone to slipping over when they are winning – and have a little more trouble throwing and catching the ball. This is another reason why it is better to be the second batting side in a dew-affected game. It is a captain's responsibility to be aware of the possibility of the dew factor and the best skippers will usually decide to bat second if there is any chance of dew affecting play.
However, it is worth being aware that you only tend to get dew in the evening when matches are being played in places such as India, UAE, Bangladesh and the Sub-Continent. This is rarely an issue for games being played in England or Australia.
How You Should Factor in Dew For T20 Betting
So, clearly, we can see that it is better to bat second when there is dew for numerous reasons. Aside from Virat Kohli not hitting sixes when India lost against the West Indies in Mumbai in the 2016 World Cup, the team captain also threw some of the blame on the effect of dew on the game, blaming it for dropped catches, unsuccessful spin bowling and outfielder mistakes. 
Having said that, we wouldn't necessarily blindly say that you should only bet on the team that bets second if dew affects the game. That's much too simplistic for cricket betting. 
Obviously, when the coin toss has been done, bookmakers will know whether there's going to be a dew round and they will amend their odds to reflect the advantage it gives to the team batting second. This means that in practice, it gives you the opportunity to bet on an underdog if you are convinced that the dew could have such a significant effect. So, if Ireland was given odds of 2/1 against Bangladesh before the toss, but they then win the toss and opt to bat second when there is a dew round, then they might be given odds of 6/4 afterwards, which could still prove to be good value.
However, if you think that the dew factor for that game is minimal and that Ireland will probably fail to take advantage of the opportunity, you could find that you will get better odds for backing Bangladesh than you would have got before the coin toss.
However, we would certainly recommend that you don't bet [re coin toss for any game where dew could be a factor because simply by being on the wrong side of the coin toss, you could have lost the bet before the game has even begun.
Other T20 Betting Markets
Most of this has been focused on how to successfully bet on the match-winner market and how to effectively weigh up the different factors affecting pre- coin toss and post-coin toss bets. Because this is, by far and away, the most popular T20 betting market out there, this has been our main focus. However, just as with Test betting and ODI betting, T20 games can offer literally hundreds of betting types and markets. Some are very popular, whilst others are more niche and obscure – like how many runs will be scored before the first wicket is taken. However, here are some of the other popular T20 betting markets you can enjoy:
Top batsman
Top wicket taker
Top bowler
Total number of runs (over/under)
Most sixes scored
Man of the match bets.
And more besides. The best T20 betting sites will offer generous T20 betting odds for the very best betting markets out there.
Conclusion: Betting on T20
Well, there we have it… there's definitely a lot you need to take in – and probably a lot that we didn't even get round to mentioning. So, before you start thinking about betting on any T20 games you should factor in all of this – as it is all important (although some more than others).
However, also remember that what is an important factor in one game may not be as important in another game. On a sunny summer day – who cares about how rain might affect play? If you're watching a day game in England, there's no point even thinking about dew! If a team is fielding its strongest team, you don't need to worry about how a big absence could affect the entire performance. 
Another thing to remember is that the more you do it – and the more experience you get, the quicker it will be to analyse all these different facts and statistics. Practice makes perfect, right?
Finally, you need to remember that you might not even need to worry about any of this at all. Here at CricketBettingMan, we aim to provide you with an in-depth analysis and look at some of the biggest Twenty20 games being played – and offer you some of the best tips from our group of experts, from the cricket Southern Brave team in the U.K. to the Gujarat Titans of the IPL. So, basically, we spend the hours going through and analysing all of the data so that you can just sit back, read our advice and make your bets at one of our top recommended T20 betting sites. What are you waiting for? Pick up a free bet deal and test your knowledge out today… or grab a tip to help!