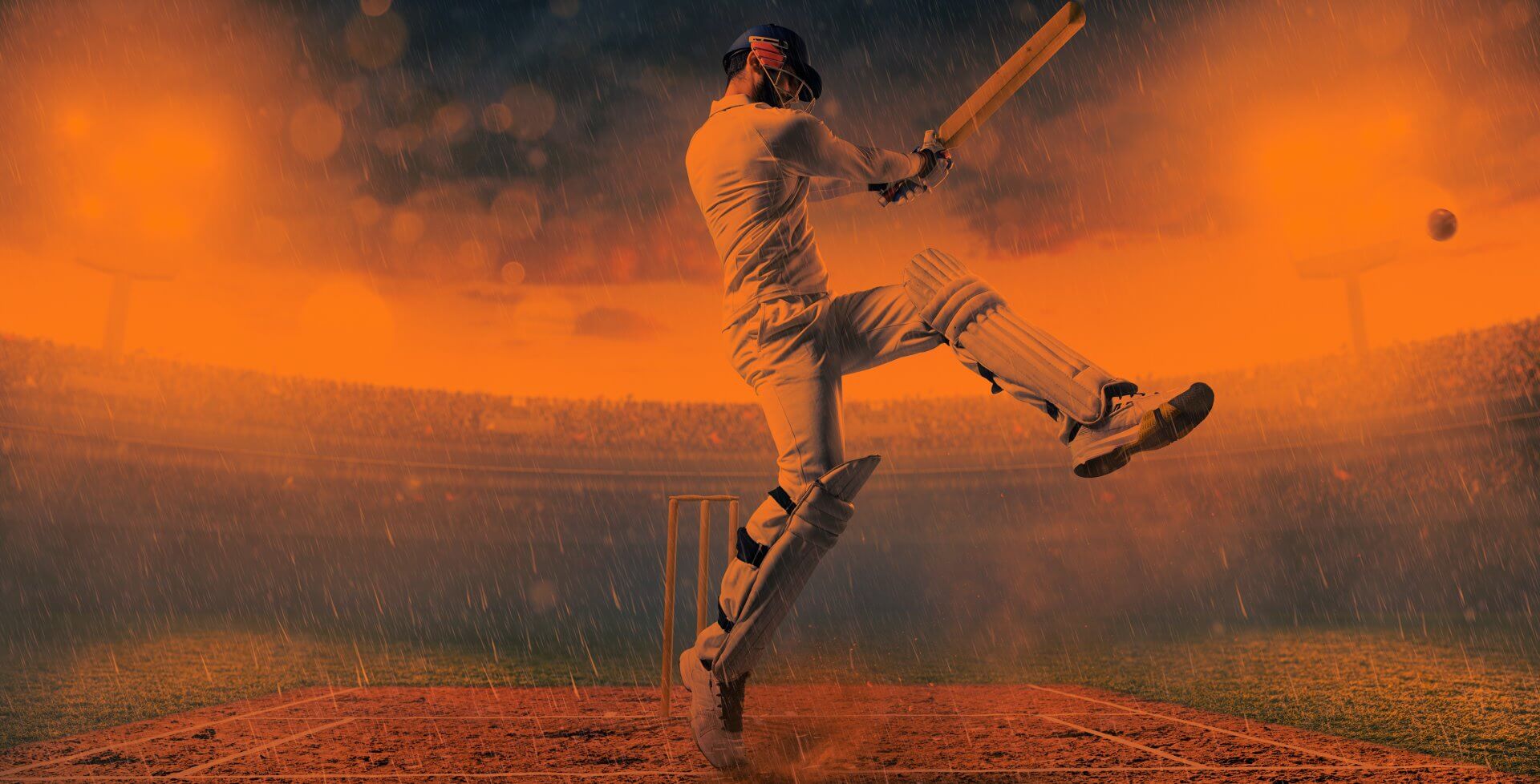 BBL Match Prediction
Check in for today's 100% free BBL match prediction at Cricket Betting Man.
BBL Prediction 2023
If you want to find out all the latest developments, news and prediction service on Australia's biggest domestic league, the BBL (Big Bash League), then look no further. Here, you can find all the best bets, lines and odds for the top BBL matches – simply by looking through our BBL cricket predictions page.
We have experts that work day in and day out to analyse all of the upcoming games in the smallest of details. We want to help you make the best value bet possible on the game of your choice
BBL Today Match Prediction
Sorry, no predictions were found for today.
Latest BBL Prediction
Sorry, no upcoming predictions were found for this week.
Our Big Bash League Betting Prediction
If you are ready to start making the best bets on the Big Bash League and finding all the best odds and prices – then CricketBettingMan is the step forward you need. We work with the very best experts who study the latest games, day and night to research and analyse every day and night in the smallest of details.
However, the analysis is only half of the work. You also need to get the best odds for the wager as well. That is why our experts scour through our top BBL bookies and compare odds for all of our BBL predictions.
Last Week's BBL Prediction
Sorry, No past predictions were found for last week.
The Big Bash League
Australia's Big Bash League (officially titled the KFC Big Bash League after a sponsorship deal with a well-known fast food outlet) is the biggest T20 cricket league in Australia, established by Cricket Australia in 2011.
The Big Bash League took the place of the earlier T20 Big Bash, which was played between 2005 and 2011. The format has changed and more teams were added. There are now eight teams all playing 14 matches in a double round-robin format. The season usually runs between December and February, featuring 61 matches, about 20,000 spectators per match and cricket fans and bettors from all across the globe.
CricketBettingMan BBL Experts
Our top BBL cricket experts are huge fans of the Big Bash League. They follow every game, every season and know everything there is to know about the teams and rosters. No matter what your favourite team is and no matter what kind of bet you're thinking of making, our experts will be one step ahead and point you in the direction of the best value bet possible. 
BBL News Updates
As well as reading our Big Bash League betting predictions, we will also keep up updated with all the latest BBL news. Have any of the teams recently signed a player? Are there player injuries or suspensions we need to know about? Who's out for the next match? How are the coaches feeling about their team's performance?
Knowing as much as you can about what is happening in the league is even as important as reading our top predictions.
Why? Well, having a good understanding of everything that is happening in the BBL off of the pitch can help you to read between the lines of a game, which makes it more likely that you come to a more accurate prediction. It may be that there is some unrest between teammates, it may be that the team is not vibing well – and that this will lead to an under-par performance. If one of their top, key players is injured then they may not be playing – or they may be playing at a lower level… which could affect the chance of the entire team – and their overall performance.
The news is also completely fresh and new – so completely relevant. Our BBL experts know what is going on inside the league. They scour through all the best cricket news sources to find any news that is relevant to the Big Bash League. As soon as they catch a sniff of anything that is worth knowing – we let you know it. We update news as quickly as possible – so make sure you keep a regular eye on it to know everything that is going on – as it could affect the next match that you bet on – and the decision you make on that bet.
Although our goal is to provide you with the most accurate and trusted BBL match prediction, you can enjoy them even if you don't bet on the outcome. Even if you are just a fan of the league, it's all pretty interesting stuff, so you can kick back, keep updated and simply enjoy being in the know.
Along with the Indian Premier League, the Big Bash League is considered by many to be one of the best and most prestigious T20 cricket leagues in the world. That is what we spend time and resources on. However, that's not all we do – we also offer top tips on events such as the T20 World Cup, Indian Premier League, Test Match cricket betting and more.
Here, you will be able to find news and predictions on all other top leagues and tournaments, so there is something for every cricket fan to enjoy, all throughout the year, no matter what cricket format they prefer.
BBL Match Prediction Service – A Knowledge Hub
The main aim of CricketBettingMan was to create a hub filled with cricket betting knowledge for fans of the sport from across the world. We have absolutely started to achieve this – and now we offer the best prediction, tips, strategies and guides for cricket fans all over.
Every day, cricket bettors head over to our predictions and tips pages to look for the best value bet that is out there. These BBL predictions can get you one step closer to making lots of money from your cricket betting hobby. However, we also cannot guarantee that every BBL prediction will come in. No bet is a sure thing and the game of cricket can be unpredictable. However, we are sure that if you keep following our BBL predictions, then the successful bets will certainly outnumber the unsuccessful ones in the long term.
There is no magic spell or secret to our BBL predictions' success – and no BBL prediction is created with any kind of mystical knowledge. Ultimately, when betting on the Big Bash League, like any other sport, the best chance you have of making a successful bet is by getting as much knowledge on it as you can – and that's what we have plenty of.
Even more importantly, we understand what needs to be looked for when making an accurate prediction. We then provide you with an in-depth report so that you can find out whatever it is you are looking for. All of our reports will be made up of all different sections – the details of the match, a preview of the game, the weather conditions and pitch report, the key players and team lineups – and of course, the most likely winners… and where you will find the best odds.
The BBL Match Details
These are just the simple details of the BBL match. This will obviously include which teams are involved, the round, the date and time it is being played and in which stadium it is being played.
It is important that you know the exact time and the day of the match so that you can make a pre-match bet in time, before the odds close and switch to in-play betting odds. Even if you are late, however, you can still bet live and enjoy some pretty great value (although the odds may be somewhat different to those we have quoted).
BBL Match Preview
This is where we take into account the information about the two teams that are playing each other. It will include data such as which teams they played in their previous matches, how they fared and how they both performed at their last meeting.
The form of the two teams is essential to making a prediction – as well as what their expectations of the season will be and where they currently are in the league standings. This also includes possible lineup changes, possible injuries – and any other information that is important when trying to accurately predict the BBL outcome. 
Once all of this has been taken into account, we will best know which team is going into the match with the upper hand.
The BBL Pitch Report
It is important to know about the pitch on which the match is being played before making a prediction. However, this doesn't simply mean that the team at home is the one with the advantage because of its home support and the fact that the team is well used to playing on that particular pitch. But, this is certainly taken into consideration.
This pitch report will also look at the type of pitch that is hosting the match. In some other (especially indoor sports) this isn't as important – because each will need to comply with specific standards, However, in BBL cricket, there is some room to manoeuvre. Some pitches are grassier and others have a certain type of grass or dirt which can make them either flatter or harder.
Depending on what type of pitch it is, it can benefit a specific type of player or team. This, in turn, can be something that factors into our prediction on which team has the advantage – or even whether it will be a high-scoring or low-scoring match
Weather Forecast
As a BBL bettor, you should always know what the weather forecast is predicted to be before making a bet on any Big Bash match. Weather can play a huge role in how that Big Bash match plays out, Thighs such as temperature and humidity can affect the bounce of the ball on a pitch. One type of weather can benefit a BBL team over another.
If you think that checking out the weather forecast and using this to help make your BBL predictions is a little crazy, then think again. By no means is it the only thing to consider, but our experts make sure they factor in any single thing that could have even the slightest influence on a result. We only use the most accurate weather predictions – and only factor this into our predictions once we know that the forecast is precise.
The BBL Prediction – Key Players and Probable XI
There is no doubt that one of the biggest factors over which team wins or loses is which players are playing. Knowing which XI they are likely to play and who will be their main players is essential.
That is why we always factor in the most probable XI players for the two BBL teams for the match day. However, we call them 'probable' for a reason. We don't know with 100% certainty which 22 players will end up being called into action because we look to provide our predictions a couple of days before the BBL match. However, we look at the teams' previous lineups, the form of the players and the latest injury reports so it's as accurate as possible.
In addition, we will also look at one key player from each of the teams – the key player. This is the player that we think will have the biggest impact on the overall result of the team.
The Team Likely to Win the BBL Match
After having thoroughly analysed all of the above-mentioned points, we are then in the best possible place to bring you our expert BBL predictions – and advise which team we think will win the match. Ultimately, we know that this is the fact that you will be the most interested in.
So, if that's all you want, just skip straight to the BBL match prediction and see who we think will win.
Providing the Best BBL Betting Odds
We don't just advise you of the team we think will win the BBL cricket match – but we help you get the best value and price for the bet. Here at CricketBettingMan, as well as providing an analysis of the match, we compare the cricket online betting sites that offer the best odds for that match and that result.
All BBL cricket betting sites will have compiled their own odds for each BBL game – and because there are so many decent bookies in the world, it's essential to dig around to see which ones offer the best value. We aim to look for the cricket odds that seem slightly off – and have minimal vig or juice (commission) – which will provide the best value odds.
When we have found the best odds, we will then advise you of exactly what they are and where to find them, so you can simply click on the link, head over and place your best BBL value bet.
You can rest assured that every single BBL betting site we recommend is fully licensed, safe and secure.
Knowing the Big Bash League Schedule
If you want to make the most of betting throughout the BBL regular season and playoffs, then you have to know the schedule of the matches – when and where each game is taking place. The Big Bash will always release its full schedule before the start of a season – and this can be used to bookmark all of the games and matches you are interested in betting on – so you know when to expect our top BBL match predictions on the game.
However, because BBL cricket matches can depend on weather conditions (the game may be postponed because of rain, for example), the chances are that there will be some amendments to the schedule throughout the season.
But, fear not, whenever a match has been postponed or rescheduled, the schedule will be updated accordingly.
Keeping on top of the Big Bash League schedule is vital for making a prediction as well. So, for example, one team may have a long run of difficult games that may end up affecting their performance. Or, they may opt to rest key players for games that they are more confident in and focus their attention on a more important game coming up.
BBL Teams and Grounds
| Club | State | Stadium |
| --- | --- | --- |
| Adelaide Strikers | South Australia | Adelaide Oval |
| Brisbane Heat | Queensland | The GabbaMetricon Stadium |
| Hobart Hurricanes | Tasmania | Blundstone Arena |
| Melbourne Renegades | Victoria | Marvel StadiumGMHBA Stadium |
| Melbourne Stars | Victoria | Melbourne Cricket Ground |
| Perth Scorchers | Western Australia | Optus Stadium |
| Sydney Sixers | New South Wales | Sydney Cricket Ground |
| Sydney Thunder | New South Wales | Sydney Showground StadiumManuka Oval |
BBL Scores Prediction
When a Big Bash League game is finished, there will be in-depth reports on the game – with the score, the key performers and other vital details. We look at all the information to make sure that every bit of information we gather is correct – including the lost wickets, the number of runs and overs, player scores etc.
By analysing this information, it gives us even more data we can use to make future BBL predictions. The more stats we know, the more likely we are to notice trends and use this to make an even better prediction for the next matches being played by the teams. Our experts do all of this for you – to give you even better BBL match predictions.
BBL Predictions FAQs
Do our BBL Predictions Cover Every Game?
We do our best to ensure that we provide you with predictions for all BBL games throughout the season. If top predictions on your favourite teams are what you're after, we have you covered!
What BBL Betting Markets Are Covered?
We cover the best-value BBL betting markets – and offer predictions on those that we believe give you the best value for your money. Whether it be the match winner, over/under or Man of the Match, find the best bets at CricketBettingMan.
When Will You Post Your Lastest BBL Predictions?
We aim to provide you with the latest BBL predictions every day, between 24 and 48 hours before the game is scheduled to be played.
Do You Update Your BBL Betting Prediction if a Key Player Gets Injured?
If one of the key players is injured after we have posted our BBL prediction, then we will ensure that we update our site to address this – so you never have outdated predictions from us. If a BBL game is affected in any way at all, then we will make sure our prediction and tips reflect this immediately.
Do You Offer BBL Predictions on Markets other than Match Winner?
Yes, we obviously advise who we think will win the match, but we try to find the best value bets in the game no matter what BBL league stage you want to bet on. It might be which batsman we think is the most likely to score the most runs – or which player we think will take the most wickets. If you are looking for the best value BBL predictions then you are in the right place.
Is Our BBL Betting Prediction Always Right?
No, no matter how many algorithms are used or how knowledgeable our experts are, there can never be any guarantee that the prediction will be correct. However, we can guarantee that we are providing you with the most likely outcome taking all factors into account. BBL cricket matches can be unpredictable and that's why we love them – but it can mean some freak results.
Do You Offer Betting Predictions on Leagues and Events other than the BBL?
Yes, we do. As well as BBL predictions and BBL tips, we cover leagues and tournaments all over the world – Test Match cricket, ODI predictions, Indian Premier League predictions, World Cup predictions and more. Read our top predictions to access the best bets from all over the world.
Who Won Big Bash League 2021
The Perth scorchers won the Big Bash League in 2021
The Best Online Cricket Betting Sites