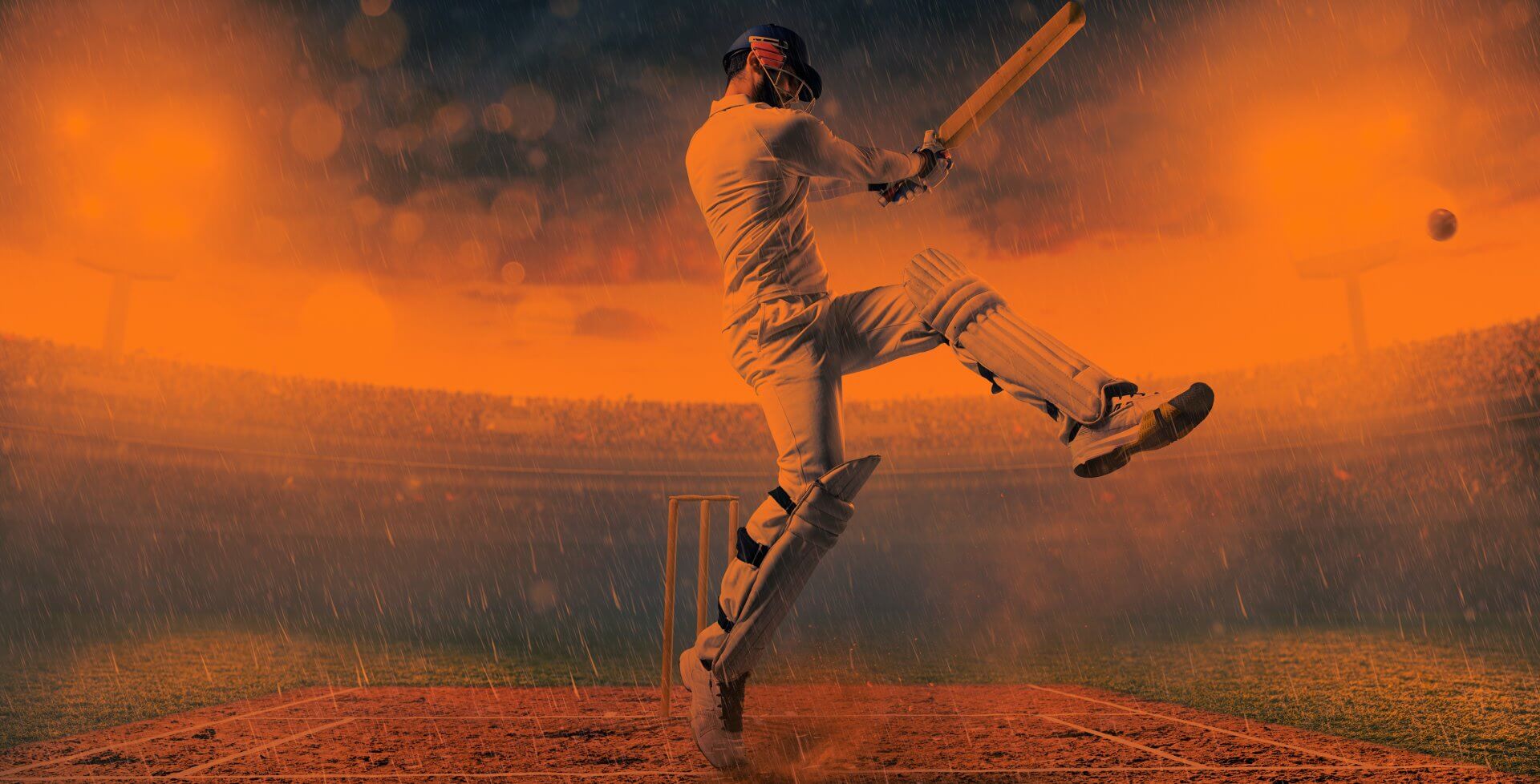 PSL Betting Tips
Check in for today's 100% free PSL match tips at Cricket Betting Man.
Today: PSL Betting Tips For You
If you are looking for the top PSL betting tips, then look no further as we have you covered right here at CricketBettingMan. We are the number one place to go if you're looking for the very best PSL tips today… whether you are looking for upcoming or future matches.
Not only can we tell you the best PSL online cricket betting sites, but we provide you with the top tips and information to help you get the best value winning bets. So, if this is what you're looking for, read on…
Our Top PSL Tips Today
Sorry, no tips were found for today.
Our Top Future PSL Betting Tips
Sorry, no upcoming tips were found for this week.
About PSL Betting
PSL – That Pakistan Super League is one of the most popular T20 leagues in the world, attracting the best players from all across the globe. It has been going strong since its inaugural season in 2016 and is popular with keen cricket bettors. So, here's everything you need to know to get your PSL betting journey started:
The Current PSL Points Table
| Team | Played | Win | Lose | Points | Net Run Rate |
| --- | --- | --- | --- | --- | --- |
| Lahore Qalandars | 1 | 1 | 0 | 2 | 0.050 |
| Islamabad United | 0 | 0 | 0 | 0 | 0.000 |
| Peshawar Zalmi | 0 | 0 | 0 | 0 | 0.000 |
| Quetta Gladiators | 0 | 0 | 0 | 0 | 0.000 |
| Karachi Kings | 0 | 0 | 0 | 0 | 0.000 |
| Multan Sultans | 1 | 0 | 1 | 0 | -0.050 |
The Pakistan Super League is right here, right now, and it should hopefully be free of any hurdles we've encountered in more recent years. In the online cricket betting world, the PSL is definitely one of the best T20 tournaments out there. It has some of the highest quality cricket – and the drafts always mean that the teams are closely matched, meaning some serious excitement.
This means that betting on it is certainly not easy. You can't think of any team as being stand-out favourites compared to other teams. Some matches are decided by a hair's breadth. The draft means that those that finished lowest last year can strengthen their squad for this year – and the balance of power can change hugely from one season to the next.
However, our cricket betting tips should help you to find some serious betting value to take advantage of…
The PSL 2023 Betting Preview Tips:
So, here are our top PSL betting tips and previews for the upcoming season:
The PSL Winner 2023
The bookies favourites, without a doubt, are surprisingly the Karachi Kings, but there are still some decent odds to be had on it. The Kings won the tournament in 2020 and performed very well in the 2021 season. However, last season they had a blip, managing only 4th place in the league and getting knocked out in the eliminator stage.
In 2021, Babar Azam finished the league as the top run scorer – whilst Sharjeel Khan also made a big impact. However, the rest of the batsmen struggled, and these troubles don't seem to have been addressed yet.
They do seem to have some promising all-rounders in the shape of Mohammad Nabi and Joe Clarke, but they certainly won't hit winning form just relying on their opening batting pair scoring the most runs in each match.
The team does have a pretty strong bowling attack – but that's true of all the teams this season. They have Romario Shepherd, Mohammad Amir and Imad Wasim in the squad, who will keep them competitive. Given that, this is a solid team, but do they offer a value bet? Not really.
About the Pakistan Super League
The Pakistan Super League is one of the top T20 leagues, based in Lahore, Pakistan. It was initially formed at the end of 2015 and a contract was signed to ensure that it would be played for at least ten years. The first edition of the tournament was played in early 2016.
The PSL is administered and governed by the Pakistan Cricket Board (PCB) and it consists of 6 teams. However, although the league is based in Pakistan, the inaugural season wasn't played in Pakistan. Moreover, not all the PSL teams are owned by Pakistani bodies… and there are plenty of overseas interests and players in the league.
Although players from Pakistan tend to dominate the cricketing world, this is not the case with their own T20 league, despite being based in their country. It is one of the most diverse leagues in the world and, as such, attracts cricket fans from all over the world.
However, it seems that politicians from Pakistan are looking to make it more domestic – and make sure that all matches are played in the country.
The PSL Format
There are just 6 teams that compete in the PSL and a draft system which they use to sign new players. It is slightly different from other major cricket leagues and works similarly to American sports leagues like the NFL. 
In the draft, each player is given a draft number. This reflects which round they become available to sign. Each team then picks one player per round, eliminating the need for big-money auctions as seen before the IPL and the SA20.
The season runs between February and March and it starts off with a double round-robin format, with each team playing the others twice.
The teams that come in the top four qualify for the playoffs:
Qualifier: Top Ranked Team 1 Vs 2nd Ranked Team 
Eliminator 1: 3rd Ranked Team Vs 4th Ranked Team
Eliminator 2: Loser of Qualifier Vs Winner of Eliminator 1
Final: Winner of Qualifier Vs Winner of Eliminator 2
Teams
These are teams playing in this season's PSL:
Islamabad United
Karachi Kings
Lahore Qalandars
Multan Sultans
Peshawar Zalmi
Quetta Gladiators
Using Our PSL Tips Today to Bet on the Pakistan Super League
As well as picking winning bets, you need to pick value bets as well. That's why it's also important to look at the value of the betting odds. As you know, the odds and payout percentages can change from cricket betting site to cricket betting site – so you need to pick the bookie with the best odds for a bit. As such, our recommended PSL betting sites are the ones you should be visiting.
The Most Common PSL Bet Types
What we love about the PSL is the excellent range of betting markets you can choose from. As cricket is such a specific and standalone sport, it provides all sorts of fun betting opportunities for punters. Our top recommended betting sites understand this – and our tipsters make sure they look at all different types of bets so you can get more variation and more fun from your PSL betting experience. Here are some of the most common types of bets you will find PSL tips today here at CricketBettingMan.
Match Result
This is the most common T20 cricket bet and is simply a type of sports bet where you predict the outcome of a cricket match. Typically, you can bet on one of three possible outcomes: a win for one team, a win for the other team, or a tie.
When making predictions for a PSL match result bet, we consider factors such as the teams' current form, their recent performances, their head-to-head record, the playing conditions, and other relevant factors that could influence the outcome of the match. 
Top Match Batsman
This is a type of sports bet where you predict which player will score the most runs for their team in a particular match. In PSL cricket, the top match batsman is the player who scores the highest number of runs for his team during the match.
When putting together our top match batsman tips, we consider various factors, such as the player's recent form, their record in T20 cricket, their ability to handle pressure situations, and their batting position in the team.
It's important to note that this type of bet is specific to individual matches rather than a whole tournament or series. So, for example, you will be placing a top match batsman bet on a particular player in one single PSL match between two teams, rather than across the entirety of the league.
The Top Team Bowler
A top team bowler bet requires you to predict which bowler will take the most wickets for their team in a particular match or throughout the tournament. In PSL cricket, the top team bowler is the bowler who takes the highest number of wickets for his team during the match.
When we create our top team bowler tips, we consider various factors such as the player's recent form, their record in T20 cricket, their ability to handle pressure situations, their style of bowling, and the conditions of the pitch.
It's important to note that this type of bet can be specific to individual matches or the whole league. 
Outright Bets
An outright bet on the Pakistan Super League (PSL) is a type of bet where you need to predict the overall winner of the tournament. In other words, you are betting on which team will be crowned the champion of the PSL for the entire season, rather than for an individual match.
When we put together our tips for PSL outright bets, we consider various factors such as the teams' recent form, their overall record in T20 cricket, the strength of their squad, their performance in previous editions of the PSL, and other relevant factors that could influence their chances of winning the tournament.
Special PSL Tips #1: Choosing the Best PSL Bonus for your Bets
Before choosing your betting tip and your preferred betting site, you need to consider the bonus on offer. One of the top tips for any type of betting is to choose a site that offers value bonuses and promotions. Here are the main reasons why choosing the best bonus is one of the most important PSL tips of all…
Increased value: A good bonus can increase the value of your bet, allowing you to potentially win more money than you would have without the bonus.
More opportunities to win: With a bonus, you may be able to place additional bets or make larger bets than you would have been able to without the bonus, potentially increasing your chances of winning.
Risk mitigation: Some bonuses offer risk-free bets or other protections that can help mitigate potential losses. This can be particularly valuable when betting on a tournament like the PSL, where there may be a higher degree of unpredictability compared to other types of sports betting.
Enhanced experience: A good bonus can also enhance your overall betting experience, providing added excitement and engagement with the tournament.
However, it's important to remember that bonuses should not be the only factor you consider when choosing a bookmaker or placing bets. You need to choose a safe and secure bookmaker (such as the ones we recommend) and one that offers great value odds for your bets.
Special PSL Tips #2: Live Betting and Streaming
Another top PSL betting tip is to pick a bookie that offers live betting and streaming – as this allows you to manage your bets and watch them play out, so you can decide what to do at any given moment. 
Pakistan Super League live betting and streaming is a popular feature among online bookmakers. Live betting allows you to place bets on a PSL match while it is in progress, giving you the opportunity to adjust your betting strategy based on the performance of the teams and players in real-time.
Live streaming allows you to watch the PSL matches as they happen, usually for free, on the bookies' website or app. This can be particularly useful if you are unable to watch the matches on television or if you're not living in the same time zone as the matches.
Most of our top recommended PSL betting sites offer live betting and streaming services for the PSL, and some may even offer exclusive bonuses and promotions for live betting on the tournament. To access these services, you'll need to create an account with the bookmaker and make a deposit. You may also need to verify your identity and location in order to comply with local laws and regulations.
Remember, live betting and streaming can be subject to some delays or technical issues and may be restricted or unavailable in certain regions. However, make sure you have solid internet access and use it to the best advantage!
Special PSL Tips #3: Do Your Research and Get a Strategy
Obviously, we put together tips and predictions for you, but the number 1 rule of betting is to have the knowledge yourself. Use us as a tool rather than a crutch. You should always go into your betting journey with a strategy. Here are some of the most common strategies we would recommend you consider:
Research the teams and players: Before placing any bets, it's important to do your research on the teams and players involved in the PSL. This can include their recent form, their records in T20 cricket, their strengths and weaknesses, and their performance in previous editions of the PSL.
Follow the odds: Keep an eye on the odds offered by bookmakers for each match and for the tournament as a whole. This can give you a sense of which teams are favoured to win and which are not, and can help inform your betting decisions.
Use different types of bets: There are many different types of bets available for the PSL, including outright bets, match bets, and prop bets. Using a mix of different types of bets can help you hedge your bets and spread your risk.
Manage your bankroll: It's important to manage your bankroll carefully, and only bet what you can afford to lose. This may involve setting a budget for your betting, placing smaller bets, or taking breaks from betting if you're on a losing streak.
Keep up with the latest news: Staying up-to-date with the latest news and developments in the PSL can be important for making informed betting decisions. This can include injury updates, weather reports, and other factors that could affect the outcome of a match.
Remember, no strategy is foolproof, and there is always an element of chance involved in sports betting. However, using a combination of these strategies can help you make more informed betting decisions and potentially increase your chances of success.
Tips on the PSL Teams and Players
This may still be considered a relatively new T20 league and there are still only 6 teams taking part right now, but there are lots of top domestic and international players that participate. Here are the most successful clubs and players in the league's relatively short history…
The Most Successful Teams
The most successful team in the Pakistan Super League (PSL) is Islamabad United. They have won the tournament twice, in 2016 and 2018, and have consistently been one of the strongest teams in the competition.
Islamabad United has a strong squad that includes experienced players like Shadab Khan, Faheem Ashraf, and Asif Ali, as well as international stars like Alex Hales and Phil Salt. The team is also known for its strong coaching staff, which includes former Australian cricketer Dean Jones and former Pakistan cricketer Saeed Ajmal.
Other successful teams in the PSL include Peshawar Zalmi, who won the tournament in 2017, and Quetta Gladiators, who won in 2019. Karachi Kings, the two times champions, won the tournament in 2020 and 2021. However, Islamabad United has consistently been one of the most successful teams in the PSL since the tournament's inception in 2016.
The Best Players in the History of the PSL
Given the calibre of the competition, it's hardly surprising that some of the most talented players have played in the league. The league has been home to many of the world's best  cricketers over the years, with several players making a significant impact in the tournament's history. Here are some of the best players in PSL history:
Shoaib Malik – Malik is the leading run-scorer in PSL history, with over 2,476 runs in more than 90 matches. He has also taken over 28 wickets with his off-spin bowling.
Wahab Riaz – Riaz is the leading wicket-taker in PSL history, with over 97 wickets in more than 76 matches. He has also been a key player for Peshawar Zalmi, helping them win the title in 2017.
Kamran Akmal – Akmal is one of the most consistent batsmen in PSL history, with over 1,664 runs in more than 77 matches. He has also taken over 19 catches and 11 stumpings as a wicketkeeper.
Luke Ronchi – The New Zealand wicket-keeper batsman was a key player for Islamabad United in their title-winning campaigns in 2018 and 2016. He scored 853 runs in 22 matches at an impressive strike rate of 182.27.
Babar Azam – Azam is one of the best batsmen in the world currently and has been a consistent performer in the PSL as well. He has scored over 1,204 runs in more than 40 matches at an average of around 40.13, with around five fifties and two centuries.
Shane Watson – The Australian all-rounder has been a valuable player for Quetta Gladiators, helping them win the title in 2019. He has scored more than 1,401 runs in over 46 matches and has taken around 22 wickets with his medium-pace bowling.
Darren Sammy – The former West Indies captain has been a popular figure in the PSL, leading Peshawar Zalmi to the title in 2017. He has scored more than 592 runs and taken over 31 wickets in 43+ matches.
And these are just a handful of the many talented players who have made an impact in the Pakistan Super League over the years.
PSL Tips FAQs
What are the best PSL Betting Sites?
There are some excellent online cricket betting sites that are great for betting on the Pakistan Super League. However, look through our list of top bookmakers, read the reviews and choose the one that not only offers the best service, but the one that offers the best value odds for your chosen Pakistan Super League tips. All of our recommended bookmakers are safe, secure and offer a great all-around PSL betting experience
Is It Possible to Bet on the Pakistan Super League?
Yes, you can bet on the Pakistan Super League. It is a popular cricket tournament, and many online sportsbooks offer betting options for the matches. You can place bets on various markets, such as match winner, top batsman, top bowler, total runs, and more.
However, although it is completely legal in the UK and India,  it is important to note that online betting laws and regulations vary from country to country. In some countries, online sports betting may be illegal or heavily regulated, so you need to check the laws in your area before placing any bets. Additionally, it's important to only use reputable and trustworthy online sportsbooks such as those we recommend here at Cricket Betting Man.
Can I Bet on the PSL Live?
Yes, in fact, we think live betting is an excellent option for many bettors. Many online sportsbooks offer live betting on PSL matches. This allows you to place bets while the match is in progress, giving you the opportunity to adjust your bets based on the game's progress. If it offers live streaming, even better, as you will be able to watch as your bet progresses.
Last Week's PSL Match Tips
Sorry, No tips were found for last week.
The Best Online Cricket Betting Sites