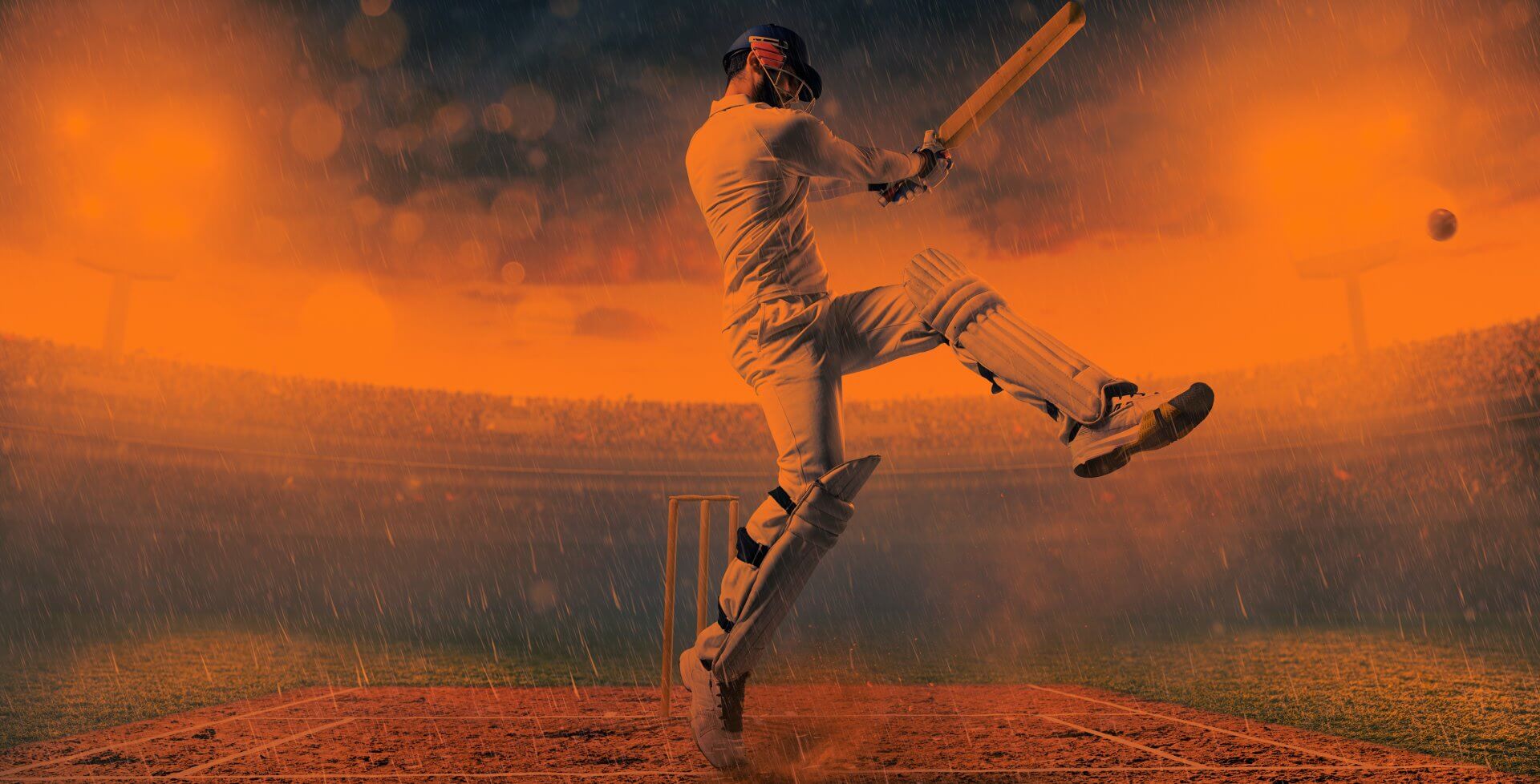 Test Match Betting Tips
Check in for today's 100% free Test Match tips at Cricket Betting Man.
Today: Test Match Betting Tips For You
Sorry, no tips were found for today.
Here at CricketBettingMan, we want to bring you the latest Test Match betting tips to help you on your road to Test match betting. Here, you will find everything that you need to know about this format of cricket – How Test Match cricket works, the different test playing nations, the most popular Test match betting markets and, of course, the top Test match betting tips free – created by our dedicated crew of experts!
Betting on Test Match Cricket
Whenever you open up the betting markets at one of our recommended Test Cricket betting sites, you will find all different bet types and betting Test match betting markets. However, the most popular Test match betting markets are:
Match Winner
Top Bowler
Top Batter (Top Run Scorer)
Which Team has the first innings lead
The highest scoring opening partnership
Method of dismissal
Our Test Match betting tips will have you covered so that you can find the best value bets from all of the best Test match betting markets!
Sorry, no upcoming tips were found for this week.
Test Cricket: What is it?
Test cricket is the format of the game that is the most popular with cricket purists. It is the most extended format of the sport and is considered, by many cricketing fans, to be the highest standard of the game, which is played out over five days.
Test match cricket is played out over four innings – both teams will bat twice and bowl twice. Before the match starts, a coin will be tossed – and whichever team captain wins the coin toss will choose whether they want to bat or bowl first.
Cricketers (and even fans) can find this format of cricketing particularly gruelling. Often, the matches are played out in extreme heat weather conditions and unfamiliar and hostile playing environments. This can prove to be a real test of every player's physical and mental strength as well as their technical cricketing ability.
Test matches are generally organised by the ICC – the International Cricket Council. The very first official Test match was played between the old cricketing rival, England and Australia, back in  1877, when Australia hosted England at the Melbourne Cricket Ground
The International Cricket Council is the body which governs the cricket format – it is also responsible for determining which cricketing nations will be awarded 'Test Status' – of which there are usually 12. Back in 2017, they added an extra 2 new nations – Ireland and Afghanistan to the list.
On the other hand, due to some poor performances, Zimbabwe was (voluntarily suspended) between 2006 and 2011. However, they returned to Test match play in 2011.
Here are the nations that currently hold Test status along with when they debuted:
Australia (15th March 1877)
England (15th March 1877)
South Africa (12th March 1889)
West Indies (23rd June 1928)
New Zealand (10th January 1930)
India (25th June 1932)
Pakistan (16th October 1952)
Sri Lanka (17th February 1982)
Zimbabwe (18th October 1982)
Bangladesh (10th November 2000)
Ireland (11th May 2018)
Afghanistan (14th June 2018)
The competing Test nations will normally face each other more than once – and this is called a Test series. These can be made up of as many as five Test matches. The most famous example of this is the bi-annual 'Ashes' tournament played between England and Australia
However, there are plenty of other prestigious Test series played out throughout the year, including the Frank Worrell Trophy between Australia and the West Indies, The Trans-Tasman Trophy played between Australia and New Zealand, and the Wisden Trophy played between England and the West Indies.
All of the Test nations are ranked by the ICC Test Championship. This ranking system is worked out on a mathematical formula based on points received from their results in the last 3 to 4 years: 
The Current ICC Test Championships (as of October 2022) rankings are:
POS TEAM MATCHES  POINTS RATING
1 Australia 19 2,439 128
2 India 29 3,318 114
3 South Africa 25 2,606 104
4 England 43 4,449 103
5 New Zealand 27 2,704 100
6 Pakistan 23 2,111 92
7 Sri Lanka 23 1,916 83
8 West Indies 25 1,988 80
9 Bangladesh 22 1,047 48
10 Zimbabwe 6 148 25
Here at CricketBettingMan, we make sure that we will provide you with regular free Test match cricket betting tips. This could include tips on Head to Head Match winner tips, Must Runs tips, Top Batsman tips, Most Wickets tips, Total Match Sixes Tips, Total Match Fours tips, Highest Opening Partnership tips, Team to Hit the Most Sixes or Fours tips etc.
Our aim, here at CricketBettingMan is to provide you with the best and most well-researched Test match betting cricket tips that you can use to make sure you enjoy a more successful cricket betting experience and get more money in your betting bankroll.
Daily Updates on Major Global Test Cricket Events
Here at CricketBettingMan, we aim to bring you the most accurate and complete Test match cricket betting prediction. This includes Test series and events taking place all over the world. You name them, we have them covered right here – all completely free of charge. You will find the best and most well-researched tips and predictions and important news stories right here. We provide the ultimate Test cricket betting experience for bettors in England, India and across the world.
Helping You Become a Better Bettor With Test Cricket Betting Tips
There will be many other cricket sites that promise you the very best cricket Test match tips – but they don't have access to the expertise that we have right here. Our highly rated predictions are completely free and are researched and created by the most dedicated cricketing fans. They follow the sport through its ins and outs – and have such an in-depth knowledge of the sport that they know exactly what it takes to spot a winning wager. 
The CricketBettingMan site also has a top online cricket betting site section for Test matches, so you will also be able to place your bets at the very best online cricket sites. These are the main reasons why you should keep checking back at CricketBettingMan every day – for all your top Test match cricket betting needs:
Top Test match cricket betting tips are completely free
Well-researched tips from industry specialists
Access to the best data to create top tips
Test cricket highlights are available
Access to important Test cricket news.
The Best Test Match Cricket Tips at CricketBettingMan
Here at CricketBettingMan, we are lucky to have access to some of the most highly knowledgeable Test match cricket tipsters. They work with us to provide you with highly informed test cricket betting tips and predictions. They research and analyse the industry to give you the very best Test match bets.
As a Test cricket bettor, you'll be able to see the most popular pick for the day, highlighted under our Today Test Match predictions.  You will also be able to find out the very best online betting sites in which you can make those bets – with the most generous and valuable odds available. Our daily cricket Test match tips could literally be from any Test match and any market – depending on what ones we feel present the very best value and the best chances of winning. From match winner to man of the match – it could be anything!
Simply look at the tip that you are interested in, click on the link and it will take you to the place where you can make the very best value bets for that tip – and you can start your Test match cricket betting experience at the very best betting site with the best bonus – and the very best chance of winning with the best value odds.
Last Week's Match Tips
Sorry, No tips were found for last week.
Detailed Betting Previews on Test Cricket Matches
As previously mentioned, our highly experienced and knowledgeable tipsters will also provide you with a well-researched and highly detailed analysis of all of their cricket tips and predictions.
You can enjoy looking through all the information you need for all the different Test matches happening in the upcoming week – so you can read through all the relevant information for yourself and decide what is the best bet for you.
What Cricket Matches We Provide Betting Tips For
Here at CricketBetting Man, we will provide you with cricket betting tips for all different matches, all across the world. Not only do we cover International Test Cricket match predictions, but also tips for UK county cricket matches, ODI tips, T20 tips for different leagues – you name it, we have it.
We want to be your one-stop shop for cricket bets. Not only do we offer the very best Test match cricket tips, but also the top cricketing predictions for all of the biggest One Day Internationals, England Test matches, Indian Test matches – and all of the other top cricketing nations. And, of course, we will obviously cover major events such as the Ashes, where fierce rivals England and Australia fight for pride and glory, the Cricket World Cup and other leagues and tournaments across the globe.
In addition to the cricket tips we have for matches on the international and domestic scene, we will also offer you season-long futures bets – including ante-post cricketing tips for the T20 World Cup, English County Championships and IPL – in our Indian Premier League betting tips.
Start Placing Your Test Match Bets Via CricketBettingMan
You can place single bets – or even accumulator bets when using CricketBettingMan as a point of reference. It may be that you see a few tips you like the look of and want to put them all on one bet slip for one big win.  
Simply click on the link to one of our top recommended Test cricket betting sites and place the bets you want to place. Simply make sure you open up a new account, claim your bonus and then place your accumulator.  You then need to enter how much money you want to bet and confirm. It's as simple as that.
Remember, you should always use CricketBettingMan to find the very best Test match betting tips – and the best odds for your bets at one of our top recommended online cricket betting sites. Our top recommended betting sites are all excellent – and they all promise the best-betting markets and high-value Test match betting odds.
So, what are you waiting for? Read through our best Test match betting tips, choose which one (or ones) you like the look of, click on the link over to the recommended bookie, open an account, claim your bonus and make your bet!  It couldn't be easier.
The Best Online Cricket Betting Sites