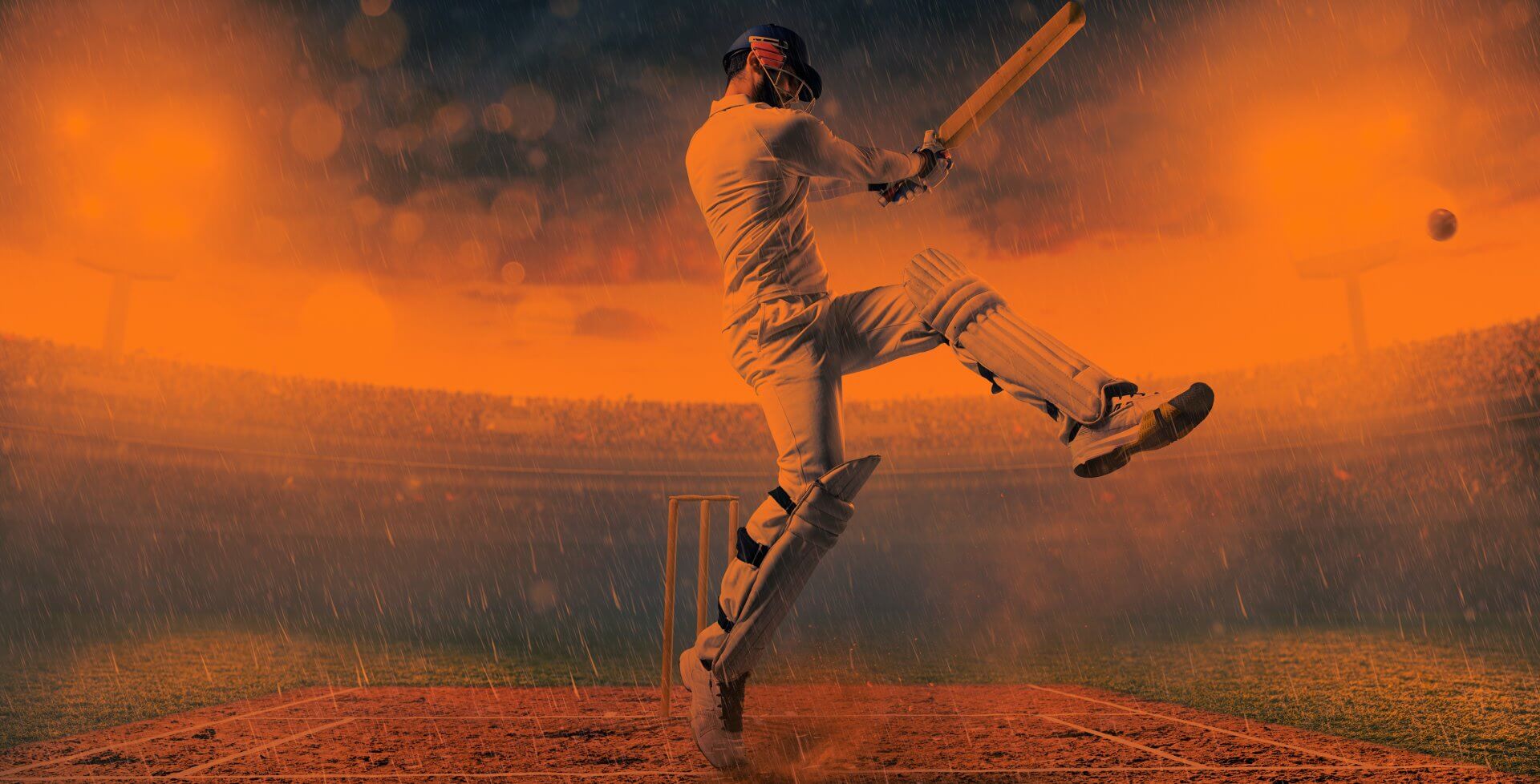 SA20 Betting Tips
Check in for today's 100% free SA20 match tips at Cricket Betting Man.
Today: SA20 Betting Tips For You
Sorry, no tips were found for today.
If you're looking for SA20 betting tips, then look no further. The SA20 season starts in January and runs through to February and here at CricketBettingMan, we bring you the very best SA20 tips today, along with previews and where to get the best odds. So, if you're looking for the best SA20 bets and where to place them, look no further.
The Top SA20 Tips
So, on this page, we will include our top SA20 tips on what bets to make on the SA20, which betting markets you should be looking at and, most importantly, our top suggestions and SA20 tips for individual matches. This should be very helpful to any cricket bettor looking to make the most of the SA T20 betting game.
To bet successfully on the sport, you will need to know all about the players on each team – and understand how to read those cricket odds. Because this is still the newest league out there, it's hard to analyse completely what to expect as there is still limited history to go on. However, if you know the players, their form and their injuries, you'll have some knowledge to help you.
Future SA20 Match Tips
Sorry, no upcoming tips were found for this week.
Last Week's SA20 Match Tips
Sorry, No tips were found for last week.
SA20 Tips – Who Will Win?
There are six teams playing in the SA20, South Africa's new T20 cricket league. The tournament is played between January and February and, what makes it so interesting is that the 6 franchises taking part are all owned by the 6 Indian Premier League team owners. But who will win? Well, if we look through the current squad, we think that it might well be the Paarl Royals to be the ones to lift the trophy. They have big hitters including David Miller, Joss Buttler and Jason Roy strengthening the batting crew – but then they have top-quality bowlers such as Tabraiz Shamsi, Obed McCoy and Lungo Ngidi.
What's more, the team is owned by the wonders of IPL's Rajasthan Royals who came second in the 2022 IPL season.
The Teams
The SA20 currently has 6 franchise teams taking part:
Durban's Super Giants
Joburg Super Kings
MI Cape Town
Paarl Royals
Pretoria Capitals
Sunrisers Eastern Cape
SA20 Tips – League Rules
Basically, the SA20 league is a T20 (Twenty20) cricketing competition that follows the standard rules of T20 cricket. Having said that, there are some essential rules that you need to know about which teams you can choose and how the SA20 season will play out. If you do want to bet on SA20 cricket online, this information is vital.
Given the links to the IPL, it will come as no surprise that the SA20 is modelled after it. So, each of the teams will be given the chance to pick cricketers at a pre-season auction – making the SA20 only the 2nd major Twenty20 tournament to include an auction rather than a draft. All of the teams have a purse of about ₹166 million to choose up to a maximum of 17 overseas and South African players.
Each team can choose 10 domestic players and 7 overseas players. Additionally, before the auction begins, the team can acquire up to 5 additional players – one domestic player, three overseas players and one uncapped South African player.
Then, as a later addition to the rulebook, they allowed each team to choose one wildcard player – and they can be either an overseas or domestic player.
As soon as the league starts, all of the squads will be required to field a minimum of 7 South African players.
Format
In terms of the SA20 season format, it consists of a group stage and a playoff stage. In the group stage, the six teams play each other twice, essentially making it a double round-robin format with 30 matches in total.
After this is completed, the best four teams will move forward to the playoffs – the semifinals and the final. The semi-finals will be played between the top-ranked team versus the 4th-ranked team and the 2nd-ranked team versus the 3rd-ranked team. The winners of the 2 semi-finals will play it out for the title. Overall, the season will include 33 games.
SA20 Tips – The Teams 
As stated, the SA T20 league comprises 6 franchise teams from across the country. Because they are still relatively new, there isn't much to go on in terms of historical data, but here are some of the facts we can bring you right now…
Durban's Super Giants
Home ground: Kingsmead
City: Durban
IPL owner: Lucknow Super Giants
Head coach: Lance Klusener
The team's captain, Quinton de Kock, is one of the most secure batters out there right now. He plays alongside other star cricketers – including their most expensive player, Heinrich Klaasen (costing ₹21.1 million) and the 2018 South African player of the year, Junior Dala. They've also got quite a solid bowling line-up as well, including names such as Dilshan Madushanka, Jason Holder and Keshav Maharaj. Their first game of the SA20 tournament was against the Joburg Super Kings on 11th January 2023.
Joburg Super Kings
Home ground: Wanderers Stadium
City: Johannesburg
IPL owner: Chennai Super Kings
Head Coach: Stephen Fleming
The team spent big in 2023 after purchasing Donavon Ferreira for  ₹25.8 million, but arguably their star name is the team captain, Faf du Plessis. He is considered one of the best captains in international cricket, so he will certainly have his sights set on leading his team to victory. He will be very ably assisted by two of Joburg's top batsmen, Harry Brook and Romario Shepherd.
Their first game of the inaugural tournament was played on the 11th of January 2023, when they played against the Durban Super Giants on their home ground.
MI Cape Town
Home ground: Newlands Cricket Ground
City: Cape Town
IPL Owner: Mumbai Indians
Head Coach: Simon Katich
The team is captained by Rashid Khan, the renowned Afghan bowler. They also have names such as Jofra Archer, Liam Livingstone, Sam Curran and Kagiso Rabada, who will definitely have a pivotal role in the team's performance.
They played the inaugural match of the first tournament against the other big favourites, the Paarl Royals on 10th January 2023 on their home ground.
Paarl Royals
Home ground: Boland Park
City: Paarl
IPL owner: Rajasthan Royals
Head Coach: JP Duminy
Paarl had some pretty big spends this season, with the most expensive being Tabraiz Shamsi who came in at the princely sum of  ₹20.2 million. Then they have their skipper, David Miller, an aggressive left-handed batsman. He will be joined by the skilled bowler Lungi Ngidi along with top batters such as Eoin Morgan, Jason Roy and Mitchell van Buuren. They faced the MI Cape Town in the first match of the season on 10th January 2023.
Pretoria Capitals
Home ground: Centurion Park or SuperSport Park
City: Centurion
IPL owner: Delhi Capitals
Head Coach: Graham Ford
This team was responsible for the second most expensive purchase at the inaugural auction after purchasing Rilee Rossouw for a cool ₹32.5 million – as well as the fourth costliest buy, ₹26.3 million on Wayne Parnell. They also signed up some top players such as Phil Salt, Anrich Nortje and Adil Rashid. Their first match was played at home against the Sunrisers on 12th January 2023.
Sunrisers Eastern Cape
Home ground: St George's Park Cricket Ground
City: Ggeberha (Port Elizabeth)
IPL Owner: Sunrisers Hyderabad
Head coach: Adrian Birrell
The squad's costliest player at the inaugural SA20 auction was the most expensive player of all, buying Tristan Stubbs for ₹43.3 million – followed up by a ₹28.7 million purchase of Marco Jansen… the third most expensive player that season. They also opened the season with other star cricketers including Adam Rossington, Mason Crane, Jordon Cox and the highly promising batter Aiden Markram.
Their first match of the inaugural season was played against the Pretoria Capitals on the 12th of January 2023.
The SA20 Player Auction
The first part of the SA20 season starts with the exciting auction, where squads dig deep to fill their teams with the best players available. Each squad needs to make sure that they have a full team of 17 players ready to go – 10 domestic players and 7 overseas players.
Here's how the SA20 2023 auction looked…
11 South African players were listed at $100,000 and were able to choose their own base salary.
The three most expensive players were:

Tristan Stubbs: $518,000: Sunrisers Eastern Cape
Rilee Rossouw: $388,000: Pretoria Capitals
Marco Jansen: $343,000: Sunrisers Eastern Cape

Unsold players:

Dean Elgar: South Africa
Temba Bavuma: South Africa
Ross Taylor: New Zealand
Roston Chase: West Indies

533 players in total were listed for sale
22 had already been purchased before the auction directly
Each franchise had a maximum limit of $2 million available to spend at the auction to fill their 17-man team.
Tips – Where to Watch SA20
Because the SA20 is one of the major T20 leagues in the world, the good news is that it will be viewable on most major TV sporting networks and platforms.
However, most international TV broadcasters will put out their schedules as and when. Because this tournament is partially facilitated by SuperSport in South Africa, so they will be the SA20s local TV broadcaster.
The Schedule and Structure of the SA20
Getting a major T20 tournament to take off in South Africa hasn't been easy. However, the new SA20 format seems to have a lot of components that had been lacking before.
This time, the tournament is facilitated by the CSA – South Africa's central cricketing authority. As well as this, it has also received a massive investment from six major IPL franchises… which means that this will almost certainly be here to stay.
Schedule
The tournament will be held between January and February this year.
But putting the schedule together hasn't been easy. The international cricketing calendar is already busy, which can make it challenging. However, cancellations of ODIs have been instigated in order to ensure the availability of South African players for the tournament.
Because of scheduling issues, full match dates and schedule won't be put into place and made public until much closer to the time. However, what is likely is that it will clash with a number of other T20 leagues, including possibly Bangladesh's BPL, the UAE's ILT20 and even the Australian Big Bash League. This could mean that player availability might be a problem, with players such as Rashid Khan having clashing commitments.
So, make sure you stay tuned for any future updates on the exact schedule as we find out more.
The Tournament To Tune In For
Ultimately, this is certainly going to be a tournament you will want to follow – and it gives avid cricket bettors even more fun to look out for. Online cricket betting sites and cricket bookmakers will be ready and willing to offer plenty of markets, generous odds and offers for those looking to enjoy a slice of the action.
Six teams in South Africa will be gracing our screens, wearing yellow and orange, sporting already familiar names such as the Royals and Super Giants… and it's not even the IPL. But before you get started placing your SA20 bets, you need to be in the know… where should your bets go and who should you be putting your money on?
Keep coming back to CricketBettingMan to get the latest SA20 betting tips and predictions, news, alerts and information on the players and the teams. We are here to give you the top SA20 tips today to help you beat the cricket sportsbooks.
SA20 Betting Tips FAQs
What is the SA20?
The SA20 is the South Africa T20 league, which is a new Twenty20 franchise cricket tournament that has been based on the world-famous Indian Premier League, consisting of 6 new teams that have been acquired by Indian Premier League owners. It follows a very similar format as the IPL, with 6 teams fighting for the title over 33 matches in a double round-robin format, followed by the semi-finals and final.
When Does the SA20 Tournament Start?
The SA T20 Tournament is set to start in January. Last season, it started on 10th January 2023 when Paarl Royals took on the MI Cape Town. The tournament lasts for approximately 1 month and will end in February, with the date of the finals yet to be scheduled.
Where Can I Bet on the SA 20 Tournament Online?
There are some excellent SA20 cricket betting sites online to choose from. You will find our top recommended online cricket betting sites all offer great odds and markets for SA20 betting, so read our SA20 tips today, check out our cricket betting sites reviews, claim your cricket bonus and start placing your bets on your favourite SA20 teams and players.
Where Can I Find a List of the Best Cricket Betting Sites for the SA T20?
You can find one right here at CricketBettingMan. Our experts have put together a list of the best online cricket betting sites for SA20. They have scoured all the top sites, looking through each different aspect of every cricket bookmaker to make sure that we only present you with those sites that offer complete SA20 coverage, generous betting odds, excellent bonuses and lots of great betting markets.
Is Betting on the SA20 Online Legal?
Yes, although this depends on where you are betting from. In the UK, it is legal as long as you are betting on a UKGC-licensed betting site. In India, there are no specific laws regarding sports betting online, although it is considered as legal as no one has ever been penalised for using an online cricket betting site to date. However, we would always recommend you check your local regulations before placing your bets just to be sure.
Where Should I Bet on the SA20?
You can bet on the SA T20 tournament at any of our top recommended SA20 online cricket betting sites. All of these will offer plenty of markets and generous odds for tournament bets. Read our reviews and choose the one you like the look of the most, click on our link and get started.
How Can I Bet on the SA20 Tournament?
You can bet on the SA20 league just the same as you would do on any other top T20 cricket league. Simply choose your preferred sports betting site at CricketBettingMan, click on the link, register for a new account, make a deposit, claim your welcome bonus, and open up the SA20 betting markets. Then, choose the game you want to bet in, your chosen market, pick your bet and add it to your slip! You just then need to sit back and wait to see whether it comes in! 
The Best Online Cricket Betting Sites