Pakistan likely to play their World Cup games in Bangladesh amidst row with BCCI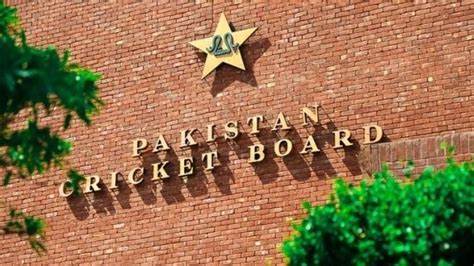 According to a report by ESPNCricinfo, Pakistan may choose to play their 2023 ODI World Cup matches in Bangladesh due to political tensions with India, which is set to host the tournament. The report suggests that discussions regarding this possibility are currently ongoing, and a hybrid model for the Asia Cup is also being considered as a potential solution.
This comes after reports earlier this month indicated that India may play their Asia Cup matches at a neutral venue, with the BCCI and PCB working towards a resolution that would allow both teams to play their matches against each other outside of Pakistan.
While the overseas venue for these matches has yet to be confirmed, the UAE, Oman, and Sri Lanka are being considered as potential hosts for five matches, including at least two India-Pakistan matches, which would be fantastic from a cricket betting perspective.
PCB is insisting on a neutral venue for their World Cup games as a quid pro quo for their consent to play the India matches of the Asia Cup outside Pakistan. Meanwhile, the idea of a neutral venue for the World Cup was openly hinted at by no less than a general manager of the ICC evoking sharp reactions from the ICC and the BCCI.
This move is being considered by Pakistan as a quid pro quo for their consent to play against India in matches outside of Pakistan during the Asia Cup. However, the ICC and BCCI have expressed their disapproval towards this proposal after a general manager of the ICC hinted at the idea of a neutral venue for the World Cup.
In an interview with a news outlet in Pakistan on Monday, Wasim Khan, a former CEO of the PCB and current GM of the ICC, expressed his opinion that the upcoming Asia Cup is likely to be held at a neutral venue.
He stated that it is uncertain whether the tournament will take place in Pakistan or a different country, but a neutral venue is highly likely. Khan does not believe that Pakistan will play their matches in India and expects their matches to be held at a neutral venue, similar to India's Asia Cup matches.
The International Cricket Council (ICC) has distanced itself from the comments made by its general manager. The ICC clarified that Khan's statements were his personal opinions and not reflective of the organization's stance. Meanwhile, a BCCI official expressed strong objections to Khan's remarks, questioning his authority to make such statements.
During a recent ICC meeting, discussions were held about potential neutral venues such as in Bangladesh for the Asia Cup, as India had refused to visit Pakistan for the tournament in 2023. This refusal has further strained the already tense relationship between the PCB and BCCI.
The meeting, which took place in Dubai, aimed to resolve the issue and also covered potential scenarios for the 2025 Champions Trophy. India remains steadfast in their decision not to visit Pakistan for the 2025 event and have suggested the possibility of hosting matches featuring both India and Pakistan at a neutral venue outside of the competition.
India and Pakistan have not played a bilateral Test series since December 2007, and there is no official word on when they may renew their rivalry. Their recent meetings have been limited to continental and international competitions, with the last match between them being at the T20 World Cup in Australia in October 2022.
They are also expected to face each other during the upcoming ODI World Cup. India will host the ICC Men's ODI World Cup from October 5 to November 19, 2023. According to reports, twelve venues have been selected for the event, with the final to be held in Ahmedabad. The schedule for the World Cup is yet to be released by the ICC.